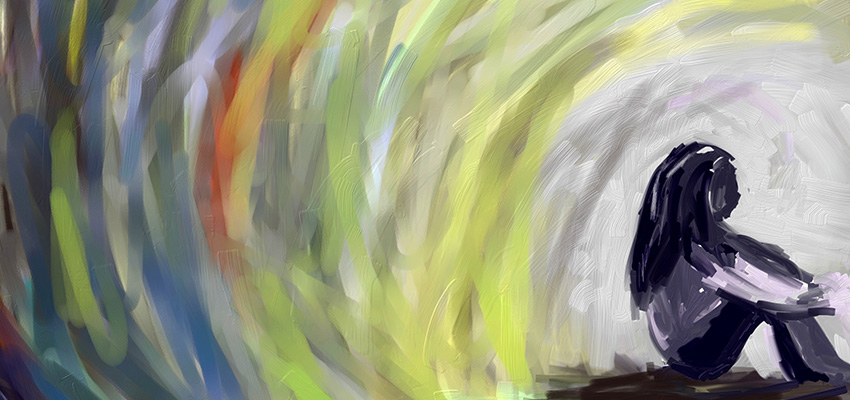 ADHD and Bipolar Spectrum Disorder? Are they related?
Patricia Bratianu

Published:

14 May 2015
Researchers across the globe are trying to determine if a relationship exists between bipolar spectrum disorders (BPSDs) and attention deficit hyperactivity disorder (ADHD). Results are conflicting and limited in scope with many of the studies being conducted on children who have a diagnosis of one or both of the conditions. Long term assessments, studies of adults, or projects that evaluate the general population are less common. As a result, it is not clear how frequently BPSDs and ADHD concurrently arise among the general public.
BPSDs are present in approximately two out of 100 people; while ADHD occurs in one out of every five to ten people. Based upon these statistics, the likelihood of being diagnosed with both disorders is theoretically a minute percentage. However, some researchers believe that the conditions may concurrently arise in as many as six out of ten individuals (Arnold, 2011). Some studies indicate that, statistically, there are a higher number of individuals with a diagnosis of ADHD that also have a diagnosis of BPSD.
Research Challenges
Unlike conditions which can be diagnosed using a simple blood or imaging test; reaching a diagnosis of BPSD or ADHD is more challenging and less precise. Signs of both conditions are similar, which can sometimes result in experts reaching opposing views as their own perceptions may play into the diagnostic process. Several symptoms of both disorders are intermittent. They are influenced by stress, environment, and a wide array of other factors which may mask the underlying origins of the disorders.
Formulating a Differential Diagnosis
Regina Sala et al. offers tips for differentiating between the two conditions. The authors suggest that a child who has a diagnosis of ADHD may also suffer from a BPSD if the ADHD symptoms arise suddenly in a child aged twelve or older. Symptoms which are affected by changes in mood, are transitory, or initially responsive to stimulant medications but no longer are, may be indicative of BPSD. Severe behavioural changes and intense moods, such as rage, depression, changes in sleep patterns, or inappropriate sexual behaviours, may also indicate the presence of BPSD. Similarly, hallucinations and delusional thinking are symptomatic of bipolar disorder.
If these symptoms arise in a child who has a family history of BPSD, a diagnosis of BPSD must be considered (Sala, 2009). Some studies indicate that the part of the brain involved in the development of both disorders is the same, so genetics may also play a role in the formation of these two conditions (Arnold, 2011).
Individuals who suffer from both conditions may have more severe symptoms than those who suffer from ADHD alone. Experts recommend that if both conditions are present, treatment should first focus on managing BPSD, as the symptoms are generally more severe than those presented by ADHD.
Future Directions for Individuals Who Have ADHD, BPSD or Both
It is clear that more research is needed in this field. This will ensure a correct diagnosis can be made and effective treatment can begin promptly. Of particular concern is the fact that stimulants, which are often employed to treat ADHD, may make the signs of BPSD worse (Baroni, 2009).
Healthcare experts and parents must not overreact to the current research. Much remains unknown. It does not appear that either condition causes the other. Many individuals who learn of the possible connection between ADHD and BPSD may suffer from undue stress, worrying about a possible diagnosis of BPSD. In particular, communicating with children diagnosed with these disorders is essential. Healthcare professionals must be sensitive to their fears, and be prepared to present accurate information.
[show_more more="Show References" less="Hide References" align="center" color="#808080″]
References
Arnold, L. E., Demeter, C., Mount, K., Frazier, T., Youngstrom, E., Fristad, M., … Kowatch, R. (2011). Pediatric bipolar spectrum disorder and ADHD: comparison and comorbidity in the LAMS clinical sample. Bipolar Disorders, 13(5-6), 509–521. doi:10.1111/j.1399-5618.2011.00948.x
Baroni, A., Lunsford, J. R., Luckenbaugh, D. A., Towbin, K. E., & Leibenluft, E. (2009). Practitioner Review: The assessment of bipolar disorder in children and adolescents. Journal of Child Psychology and Psychiatry, and Allied Disciplines, 50(3), 203–215. doi:10.1111/j.1469-7610.2008.01953.x
Sala, R., Axelson, D., & Birmaher, B. (2009). Phenomenology, longitudinal course and outcome of children and adolescents with bipolar spectrum disorders. Child and Adolescent Psychiatric Clinics of North America, 18(2), 273–vii. doi:10.1016/j.chc.2008.11.002
[/show_more]
---
Authors
Patricia Bratianu
Patricia is a Registered Nurse with forty years of experience in a number of inpatient and outpatient settings. Patricia has a PhD in Natural Health. She is a professional member of the American Herbalists Guild. Patricia combines cutting edge science and ancient healing traditions to create individualized programs for clients. Her goal is to empower patients and healthcare workers.