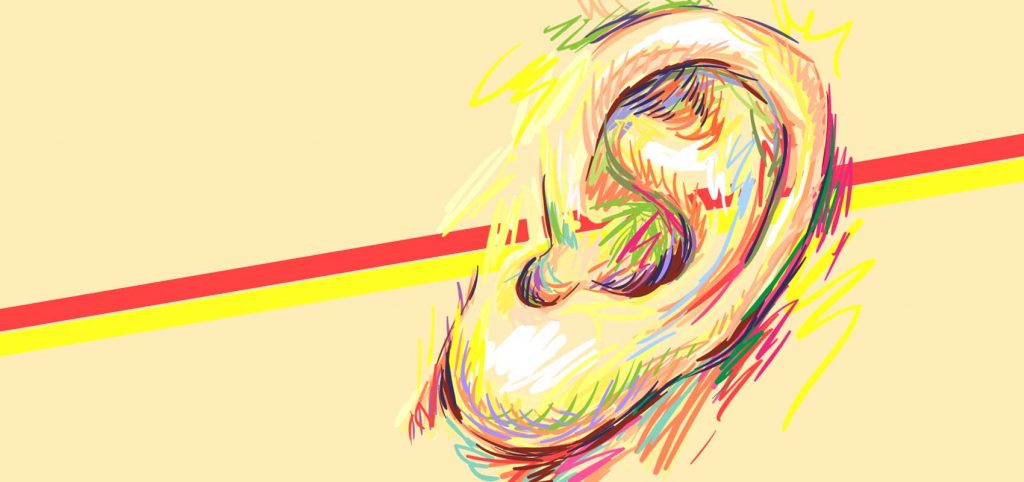 When Ear Irrigation and Syringing is Needed
Madeline Gilkes

Published:

06 Aug 2018
Should you be performing ear irrigations and syringing? Read on for more information.
Why Ear Irrigation?
Many people have their ears syringed or irrigated in general practice settings, either by their GP (Poulton et al. 2015) or by the practice nurse (APNA Nurses 2014).
Ear irrigation/syringing is an intervention that may be used for the build-up of ear wax, also known as 'cerumen' (Poulton et al. 2015), or to remove foreign objects and sometimes pus from the ear canal (Child and Adolescent Health Service, 2017). Too much ear wax may cause discomfort, poor hearing, itching, vertigo or tinnitus (Loveman et al. 2011; Better Health Channel n.d.).
People more at risk of excessive wax build-up or wax blockage can include those that have narrowed or hairy ear canals, for example (Better Health Channel n.d.).
Regular use of hearing aids or earphones can also lead to wax impaction (Burton et al. 2016).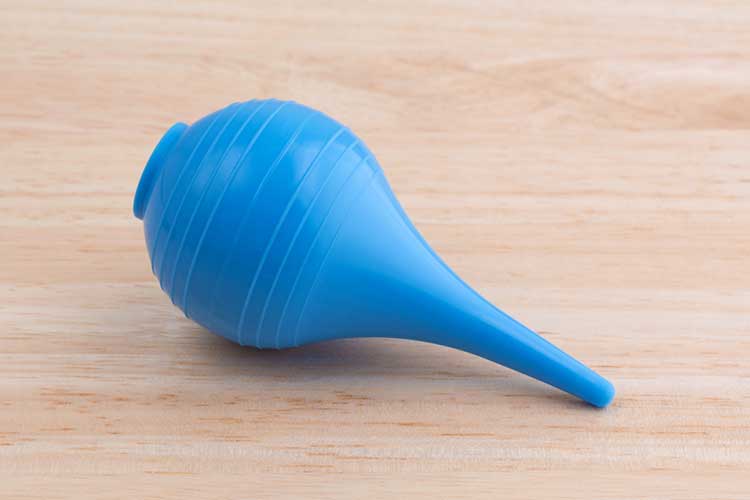 When Should it be Done?
Ear wax or 'cerumen' helps to clean the ear canal (Better Health Channel n.d.) and usually does not cause issues or necessitate treatment (Poulton et al. 2015).
Sometimes chewing and talking can help to get rid of some ear wax (Better Health Channel n.d.). If too much ear wax builds up, the first intervention is usually for the person to utilise softening ear drops (Poulton et al. 2015; Loveman et al. 2011).
Loveman et al. (2011) found in their systematic review that it was unclear as to which softener was most effective. Some examples of wax removal and wax-softening drops can include: olive oil, water, sodium bicarbonate, or glycerol (Burton et al. 2016). If the wax-softening ear drops are not effective enough at removing the wax blockage, then ear syringing/irrigation may be considered (Poulton et al. 2015).
But firstly, the health professional must ensure that:
A thorough patient history is checked and recorded,
An examination and use of an otoscope occurs
There are no contraindications
Informed consent is attained
All equipment is used correctly
The health professional meets their professional obligations (refer to the step-by-step list from APNA (2014))
(Poulton et al. 2015; APNA nurses n.d.)
Lack of evidence:
Loveman et al. highlighted in their 2011 systematic review that there was a lack of high-quality evidence on the topic of ear wax removal, despite the apparent popularity of the procedure. In a search of the Cochrane database, only two results were revealed for 'ear wax' and one result for 'cerumen'; which overlapped with former search result. The first systematic review was from 2009 by Burton and Doree – almost a decade old now. The other result was a protocol for a systematic review by Burton et al. (2016). Hence, this article includes the systematic review from 2011 by Loveman et al.
Who Should Perform an Ear Irrigation/Syringing?
The Child and Adolescent Health Service (2017) of the Government of Western Australia Department of Health state that only health professionals with 'appropriate assessment skills training' should perform ear irrigation.
APNA Nurses (2014) state:
'To meet this professional obligation, nurses who irrigate ears need to be able to demonstrate that they have:
Undertaken ear irrigation in the presence of a mentor or suitably qualified clinician who can confirm the technique, which is sound, best practice, quality and safe. How do you verify you are providing patients with a safe and quality service.
A checklist of the issues that need to be covered in patient history taking and examination.
A protocol for the use of softening agents.
A procedure for checking equipment — to ensure it is in working order at the point of use.
A written procedure for ear irrigation that is evidence-based, current and provides safeguards to the known risks of ear irrigation.
A post-procedure information sheet for patients.
Professional indemnity insurance that covers this activity.'
An example 'Ear syringing skill assessment' (Department of Health 2016) can be found at http://remotehealthatlas.nt.gov.au/ear_syringing_competency_remote.pdf
Please refer to your organisation or workplace's competency assessment and policies regarding ear irrigation.
Additionally, formal ear irrigation training and national accreditation can be reviewed and completed by the health professional.
The 'Nurse Delegated Emergency Care Nurse Management Guidelines' by NSW Health (2017) highlight that if the client has a 'history of live insect in ear', the nurse should not try to remove the insect and should not irrigate/syringe the ear. Instead, the nurse should refer the client to their medical officer and document the situation (NSW Health 2017).
What are the Risks of Ear Irrigation?
Clients may experience cases of tinnitus or vertigo;
Potential for ear trauma and ineffective wax removal. (It is important to aim the irrigation water at the 'superior surface' of the canal and NOT directly at the ear drum/tympanic membrane);
The syringe should only enter about 1/3of the way or 8mm into the ear canal;
If the ear irrigation does not work properly, or if there are complications, the client will need referral onward to an Ear Nose and Throat (ENT) specialist doctor;
Dizziness could occur if the water is not at the correct temperature; if the water is a few degrees away from 37 degrees Celsius this could occur;
Immediately stop if there are any concerns, discomforts, signs of bleeding, pain etc. and refer the client to the doctor/specialist.
(Roland et al. 2008 cited in Poulton et al. 2015; Department of Health 2016; )
Important Note:
Evidently, the health professional must always refer to their standards for practice, code of conduct, code of ethics, workplace policies/procedures/protocols, and complete their own best practice investigation.
This is to ensure that they are actually allowed to perform ear irrigation/syringing, that there is clinical indication and no contraindications for the procedure, that checks and documentation is completed accurately, that client informed consent is gained, and education/follow-up instructions are provided to the client.
This paper is an overview of evidence related to ear irrigation/syringing, which is limited. It does not outline how to perform the ear irrigation/syringing procedure.
The health professional is responsible for further investigating this procedure, seeking advice/follow-up/referrals, best practice, their scope of practice, and their insurance status further and developing their understanding of whether they are able to perform ear irrigation/syringing and fulfil their professional and medicolegal obligations.
[show_more more="Show References" less="Hide References" align="center" color="#808080″]
References:
[/show_more]
---
Authors
Madeline Gilkes
Madeline Gilkes focused her research project for her Master's of Healthcare Leadership on Health Coaching for Long-Term Weight Loss in Obese Adults. She also has a Graduate Certificate in Adult & Vocational Education, Graduate Certificate in Aged Care, Bachelor of Nursing, Certificate IV Weight Management and Certificate IV Frontline Management. Madeline is an academic and registered nurse. Her vision is to prevent lifestyle diseases, obesogenic environments, dementia and metabolic syndrome. She has spent the past years in the role of Clinical Facilitator and Clinical Nurse Specialist (Gerontology and Education).