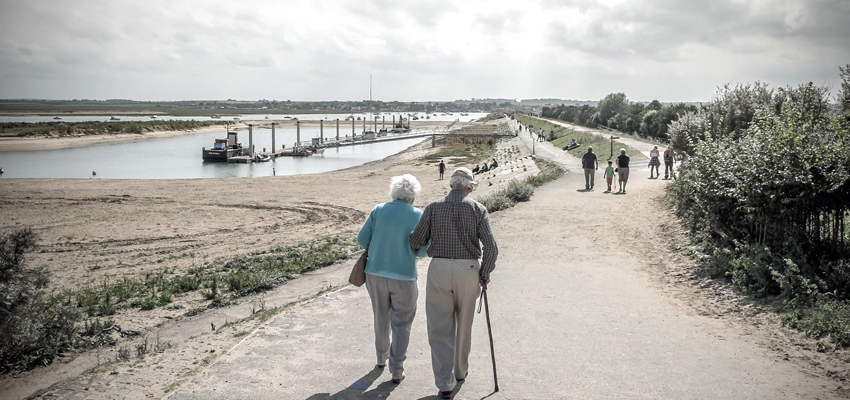 Helping your client who has been diagnosed with dementia to stay active and involved in activities may help to increase their self-esteem and preserve their dignity.
First Things First
Investigate what type of activities or hobbies your client enjoyed prior to their diagnosis. With the help of family and friends, if possible, write up a list of activities to discuss with your client and consider together what might be achievable. Activities that are related to or connected with past hobbies are often easily accomplished as they bring a sense of familiarity.
Remember to tailor the activity to the person's capabilities while being patient and reassuring. Having a safe environment and scheduling the activity at a time where your client usually functions well can also contribute to a positive experience.
Types of Activity
Align the type of activity to the stage of diagnosis. If the patient is still at the early stages of dementia, they may be able to follow more complex instructions or be more active. You can break larger or more robust activities into smaller parts. Spreading smaller tasks over the day will lessen the likelihood of your client becoming stressed or anxious if they are unable to complete the activity in a set period of time.
Engaging in outdoor or group activities can be a great way of maintaining ties within the person's community. If appropriate (with the patient's permission), discuss their diagnosis with the group so they will be better able to assist your client if necessary. Visiting favourite places such as art galleries, museums or natural environments can be relaxing and rewarding for your patient.
Keeping an Eye Out
Choosing a simplified version of an activity can help to ease frustration, for example if playing cards or doing puzzles, an easier game or version may just do the trick.
While participating in activities, it is important to keep an eye on how your client is handling the activity. Monitor whether there are any signs of frustration or restlessness building. Dementia can affect a person's concentration, so frequent breaks where your client can regroup and have some downtime may help to ease frustration. Choosing a simplified version of an activity can help to ease these negative emotions; for example, if you are playing cards or doing puzzles, an easier game or version may just do the trick.
Getting it Right
There should never be any pressure on the patient to find an activity that ticks all the right boxes. There are many different types of activities that can be explored and participation may hinge on the stage of the dementia diagnosis. If your client has not been involved in outdoor activities for some time, take the time to slowly rebuild their confidence and enjoyment.
Both activities in the community and at home can be equally as important in keeping a person with dementia connected. No one hobby will be right for everyone and sometimes the simplest activity can be relaxing and rewarding. Having the time and space to be involved in activities of daily living, such as setting the table for dinner, folding the napkins, watering the plants or simply listening to music can be just as enjoyable as more complex endeavours.
Gently encouraging your client, focusing on what is accomplished rather than on what can't be done, will certainly increase your patient's enjoyment of that particular activity. While assisting your patient to take part in what is going on around them, remember that the activity should bring enjoyment and be relaxing and rewarding. You may find that building confidence in hobbies and activities can help with previous challenging behaviours, reduce depression and lessen social isolation.
[show_more more="Show References" less="Hide References" align="center" color="#808080″]
References
Better Health Victoria: Dementia – Activities and Exercise http://www.betterhealth.vic.gov.au/bhcv2/bhcarticles.nsf/pages/Dementia_-_activities_and_exercise
Alzheimers UK: Activities http://www.alzheimers.org.uk/site/scripts/documents_info.php?documentID=115
[/show_more]
Author
Susan Tredenick Visit
Susan Tredenick is a healthcare consultant with extensive experience in aged and community care. Operating in a range of industries, including Not-for-Profit, NGO and Private companies, she has a special interest in supporting people to be engaged with their healthcare management. Working with innovative companies allows this to be a reality as well as develop her interest in delivering speaking engagements to the community. With a background in nursing and management, her career includes roles in clinical and case management as well as project management with Telehealth and Telecare Research.