This article has been archived and is no longer being actively maintained for accuracy.
In the lead up to Valentine's Day on the 14th of February you may be seeing more and more heart-shaped decorations being displayed around shopping centres and public spaces. As a health professional, however, the 'love-heart' may hold more meaning than a holiday signifier.
Why not use this time of year to consider your own cardiac health and whether you can be doing more to love your heart.
The World Heart Federation (2016a) states that there are over 17.3 million deaths globally each year as a result of heart disease! This makes you wonder how healthy your heart really is.
Contributing Factors to Heart Disease
Valentine's Day in my experience, usually involves chocolates and a romantic dinner out.
If you or your date are a smoker, you may wish to reconsider sitting in that cloud of smoke this Valentine's Day. The World Heart Federation (2016b) highlights that smoking, as well as unhealthy eating and being under stress, all contribute to heart damage.
Thereby, you may also wish to trade in the chocolates for a delicious – but heart-healthy – Valentine's dinner! WHO (2016) suggest that you should avoid having over a teaspoon of salt in a day, and that you should have five or more serves of fruit and vegetables each day, in order to avoid cardiac events such as strokes or heart attacks.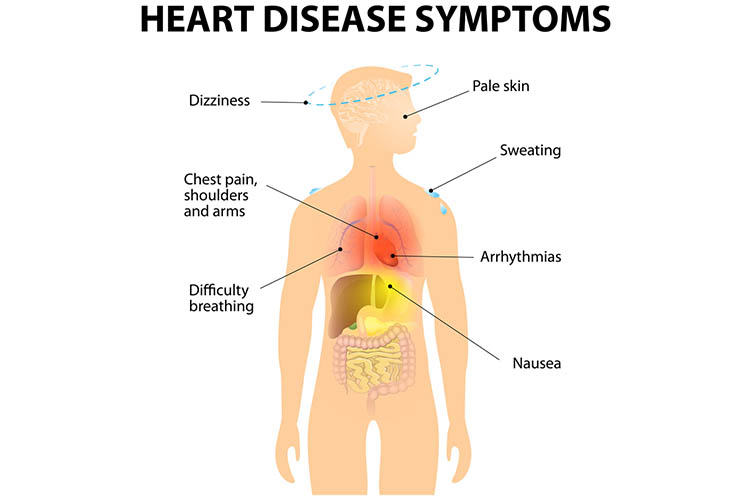 Heart Break
Williams (2015) suggests that Valentine's Day can be a particularly stressful time of year for some people, with breakups for unhappy couples increasing by 27 to 40% around Valentine's Day!
The National Heart Foundation of Australia (2016) indicates that depression is a risk factor for ischaemic heart disease for healthy Australians, and that depression increases the risk of stroke, peripheral arterial disease and cardiac failure.
WHO (2016) comment that heart disease accounts for 31% of global deaths.
Healthy Habits
WHO (2016) recommend exercising a minimum of 30 minutes every day to prevent strokes and heart attacks. Exercising may also prevent obesity, which is noted by the National Heart Foundation of Australia (2016) as being a preventable but strong risk factor for developing ischaemic heart disease.
Ischaemic heart disease is reported as being the largest cause of death globally, resulting in 12.7% of worldwide mortality (Finegold, Asaria & Francis, 2013).
Obesity is classed as having a BMI (body mass index) of 30 or more (National Health Foundation of Australia, 2016).
The global incidence of obesity since 1980 has reportedly doubled for all people of all ages (National Heart Foundation of Australia, 2016)!
Interestingly – and alarmingly – the ABS (2013) reports that 58% of doctors and 57% of nurses are overweight or obese.
On the plus side, for heart health, most nurses and doctors do not reportedly engage in excessive alcohol drinking, and most do not smoke (ABS, 2013).
[show_more more="Show References" less="Hide References" align="center" color="#808080″]
References
[/show_more]