Nurses are generally very keen on helping and serving others; this is part of the history and identity of the nursing profession and its dedicated members.
On the other hand, nurses can be notoriously bad at taking care of themselves. Codependence? Martyrdom? Habit? Perhaps a little of each, but it doesn't have to be that way.
Nurses can remedy this if they acknowledge how very important it is to be healthy and to practice diligent self-care in the midst of often hard work, long hours, and job-related stress.
Diagnosis: Self-Care Deficit
Throughout a nursing career that might span several decades or more, a nurse has the potential to experience serious physical harm (through on-the-job accidents and injuries, chemical exposure, workplace violence, etc.).
Secondary trauma or spiritual crises related to constantly witnessing the suffering of others can also arise, especially when working with vulnerable people such as infants, children, older adults and people with disabilities.
Nurses who fail to pay attention to their own well-being are putting both themselves and their patients at risk. While the notion of putting on your own oxygen mask before helping others has become somewhat of a tired cliché, the sentiment of this metaphor remains unassailably true: nurses are more present and better at providing optimal care for others when they pay closer attention to their own wellness and happiness.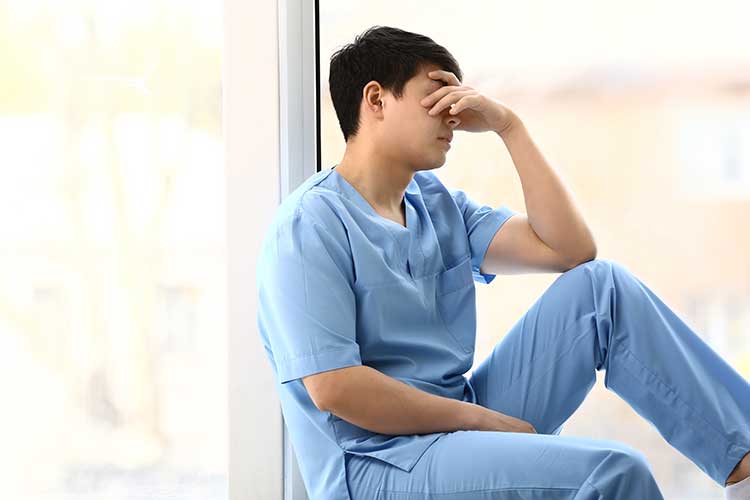 What is the remedy for this self-care deficit?
Prescription #1: Increased Attention to Self
As mentioned above, nurses often spend more time caring for others than for themselves. Nurses are renowned for helping their neighbours, families, communities and the larger society. They like to volunteer their time, donate money and support beloved causes.
Nurses are also highly trusted, meaning neighbours, friends and family members lean on them for advice and support. Without practising self-protection and firm personal boundaries, a nurse can fall into a caregiver role in every aspect of their life, leaving little time for themselves.
Attention to self means acknowledging that one has needs and that it's not selfish to honour them. Nurses have a tendency to feel guilty about giving time or attention to themselves, yet even a small increase in self-care practices can lead to significant gains.
Prescription #2: Taking Action
If a nurse is successful in adopting the stance that personal self-care is a positive place to focus a reasonable amount of attention and energy, then they're on their way to adopting a new lifestyle that includes sustained efforts to be healthier, happier, and more balanced.
Taking action in relation to self-care may include:
A serious self-assessment of one's work-life balance and self-care practices;
A desire and plan to eat well, hydrate, and exercise regularly;
Time set aside for personal pursuits, family, friends, fun and leisure;
A focus on rest, renewal, and rejuvenation in their many forms, including improved sleep hygiene; and
Having the temerity and personal boundaries to know when to say no when asked for help, support or to work an extra shift that one has little energy or time for.
Examples of leisure activities are an evening out with friends, a Sunday afternoon in the park, listening to beloved music, relaxing to a movie, kayaking, hiking or spending the morning in a local café reading a good book.
The actions a nurse takes in relation to their own well-being, balance, happiness and health are quite individual, yet the bottom line is the same: more time and space for one's self.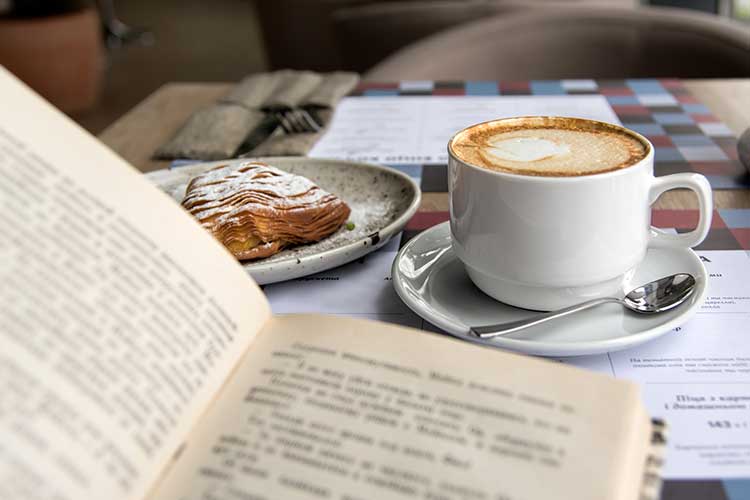 A Work in Progress
Self-care and personal wellness don't happen in a vacuum and life can sometimes get in the way. A sick or dying loved one, a particularly stressful or complicated time in one's family life, or any other situation may sideline a nurse's self-care. However, this can only go on so long before negative consequences arise.
Nurses' lives are a work in progress just like anyone else's. There are roadblocks and challenges every step of the way, therefore, viewing self-care on a continuum is a healthy outlook to adopt.
It's expected that some days may be easier for practising self-care than others. However, the thoughtful nurse dedicated to their own wellness will consistently refocus when things get complicated.
Self-care, work-life balance and personal well-being shouldn't be rocket science. Yet, in the 21st century, we must work even harder to strike the right tone in our lives in the presence of infinite information, demands on our time and the potential instability or fluctuations of our nursing careers and personal lives.
Nursing is a work of the heart that not only benefits the individual nurse, but also every person with whom they interact. This is a service worth its weight in gold, and in order for nurses to perform at their best, it is essential they take time out for themselves.