This article has been archived and is no longer being actively maintained for accuracy.
Make Your Own Vision Board
Write down your goals or achievements for the year.
Collect images that inspire you.
Include personal photos.
Add words of affirmation.
Set aside a few moments every day to reflect upon your progress.
During the Christmas holiday, I had the pleasure of being surrounded by loved ones that represent three generations of our growing family.
During our time at the dinner table, the conversation turned to making New Year's resolutions. Sadly, this is topic that I have historically shied away from!
While family and friends shared their resolutions for the new year, I listened politely but, when asked if I was planning on making any resolutions for 2018, I admitted that historically, resolutions simply don't work for me.
However, on the ride home, I heard a talk radio host make a suggestion that changed my thinking.
The topic of the Christmas evening talk show was looking forward to the New Year with hope and inspiration.
The guest host suggested to the listening audience that resolutions are more likely to be fulfilled when individuals visualise their outcomes. The host described the practice of creating a vision board as an inspiration for achieving New Year's resolutions.
What is a Vision Board?
Some people refer to vision boards as 'dream boards' or 'inspiration boards'.
Regardless of the term you use, a vision board is a collage of pictures, words and quotes that serve to remind you of your passions (Thurman 2013).
Upon my arrival home, I decided to engage in a bit of online research into the science and art of creating a vision board. I became excited and inspired to write down my goals for 2018 and welcomed the possibility of creating a visual 'roadmap' to achieve those goals.
Creating a vision board allows an individual to bring to life what they hope to achieve. Ryder states that 'when you create a vision board and place it in a space where you see it often, you essentially end up doing short visualisation exercises throughout the day' (2017).
Imagine the possibilities, if we could visualise realising the best in our nursing practice and the potential benefits to our patient care outcomes!
Make Your Own Vision Board
Canfield suggests that persons who engage in creating vision boards should remember to do the following key steps:
Start by writing down the goals or achievements that will be your focus during the upcoming year.
Collect beautiful pictures from magazines, books, blogs, newspapers, posters etc. with magnificent images that inspire you and help you to visualise your goals.
Add personal photos to your board that remind you of the personal nature of your goals.
Add affirmation words to your board that will help you to move towards your goals.
Set aside a few moments every day to look at your vision board and reflect upon your progress towards achieving your aims.
(2017)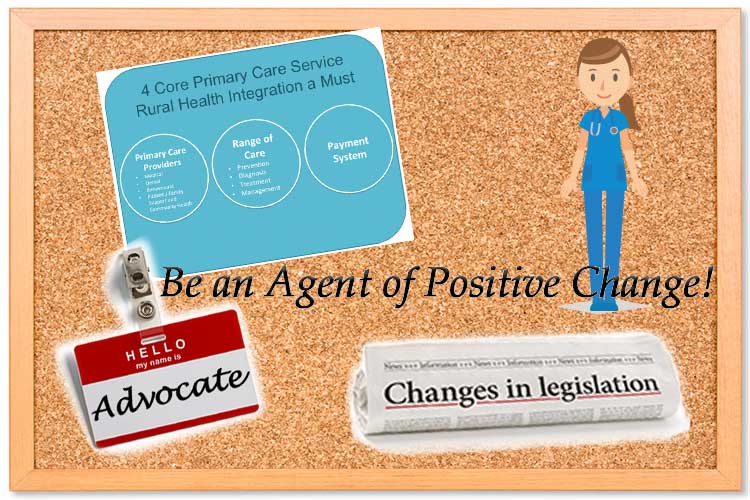 So I challenge you as an individual or as a member of a patient care team to consider creating a vision board that highlights your nursing practice goals for 2018. Visualise the possibilities of making a difference in an area of nursing practice that you are passionate about!
Once you have completed your vision board you may or may not choose to share it with your colleagues. I have included an image of my vision board above, as a simple example to hopefully inspire your creative thinking.
I encourage you to think of creating your vision board as a 'failure free' activity. Whatever you decide will be right for you!
I encourage you to post your vision board somewhere that you can see it every day and imagine the possibilities!
[show_more more="Show References" less="Hide References" align="center" color="#808080″]
Reference
Canfield J 2017, 'How to create an empowering vision board', Jack Canfield, viewed 1 February 2018, http://jackcanfield.com/blog/how-to-create-an-empowering-vision-book/
Ryder, E 2017, 'The reason why vision boards work and how to make one', Huffpost, 6 December, viewed 1 February 2018, https://www.huffingtonpost.com/elizabeth-rider/the-scientific-reason-why_b_6392274.html
Thuman, R 2013, 'How to create a vision board: 6 steps to visualize your ideal life', Happy Black Woman, 16 September, viewed 1 February 2018, https://happyblackwoman.com/how-to-create-a-vision-board/
[/show_more]