From working alongside and holding a position as an agency nurse, I have concluded that the title 'agency nurse' possesses stigma.
Initial Observations
In my first year post-qualifying, my initial observations began. Working on a 78-bed ward where staffing was a continuous source of stress meant agencies were heavily relied on.
As my experience grew, expectations increased, and I started co-ordinating. This meant I was responsible for other nurses in ensuring they were competent to care for their patients. The temporary staff were from varying backgrounds, some with little-to-no experience in the specialty.
When delegating patients during a shift, I continuously found myself taking the complex patients. On one occasion, while discussing the list of patients with a nurse, I asked whether he felt competent in caring for patients with specific conditions. He responded no to all but two patients on the list, leading me to question why he had selected that shift. In another instance, I received handover from an agency nurse regarding a patient with chest pain overnight and a blocked catheter. Both were issues that could result in deterioration and neither had been investigated. Encounters like these provided a constant source of frustration.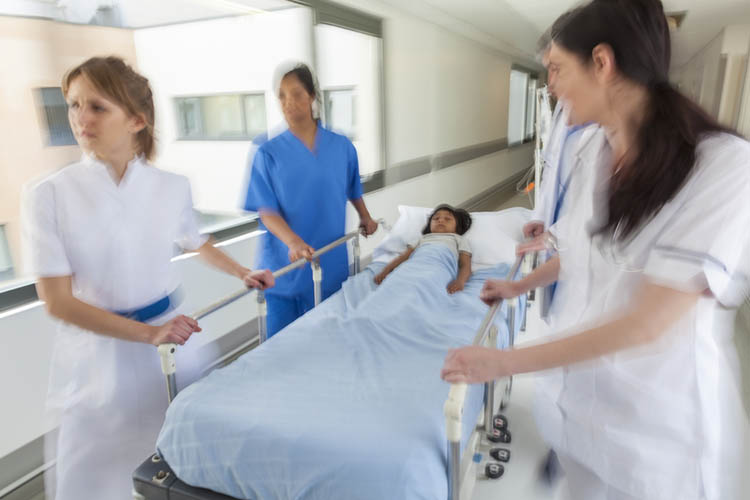 The Experienced
On the other end of the spectrum, I met nurses with an immense amount of experience.
Generally using the flexibility of agency work to make ends meet without the commitment of a full-time job, they provided a source of knowledge and seniority when it otherwise could not be found.
During one night shift, I recall collecting a patient from theatre who required transfusing. As I had never cared for anyone undergoing a blood transfusion, I was panic stricken. Upon arriving back on the ward, I could not find anyone to assist me. I confided in an agency nurse, who helped me gather all of the necessary supplies while we waited for the nurse in charge. Another temporary member of staff had years of experience in a local emergency department. When receiving a complex hospital transfer on a night shift, we were requested to administer an intravenous medication that none of us were familiar with. She was the only one who knew the method, and, without her input, the patient would have waited hours to receive a time-critical medication.
The Stigma I've Experienced
A little over a year ago, I registered with an agency. Through past experiences, I constructed an idealistic view of how I hoped to be portrayed. As I quickly discovered, in unfamiliar territory, as essentially a new member of staff, it becomes vital to prove yourself.
Having been on the receiving end of subpar work, I understood the necessity of an attempt to break stigma.
In one particular shift, upon waiting to receive handover, one ward nurse demanded that I present my ID badge. Having never been questioned before, I felt mortified.
Later on, one of my patients deteriorated. In a repeated set of observations, I noted that her saturations had dropped. In carrying on with my systematic assessment, I noted that she was tachycardic and pyrexial. While outside the patient's room for a brief visit to the stock room, another nurse turned to me and asked whether I had checked the patient's blood glucose. As I was focused on stabilising the patient's breathing, this had not been checked yet. When I departed the room to hand over to the doctors, I overheard the older band 5 telling the nurse in charge, "I told that agency nurse to check her blood glucose." The realisation that I was "that agency nurse" who was assumed incompetent hit hard.
After gaining some perspective, I vowed to be less judgemental.
Conclusion
In reality, the ability of agency nurses does not differ from others. They are equally as accountable and possess the same qualifications as us. Instead of viewing them as unspecialised and uneducated, we must recognise the variety of expertise they are capable of sharing. Many nursing skills are directly transferrable across specialties. Possessing fundamental knowledge and experience and addressing limitations in an unfamiliar setting is central to safe and effective practice. The demonstration of these qualities in any nurse reflects clinical competency. It becomes the responsibility of those who understand this to attempt to break the stigma.