Despite about 10% of aged care residents taking antimicrobials on any given day, only one-third of these clients are actually displaying signs of infection (NPS 2019).
Antimicrobials is the broad term used to describe all medications that treat infections caused by pathogens (viruses, bacteria, parasites and fungi). Antibiotics are the specific type of antimicrobial used to treat bacterial infections (ACSQHC 2017).
This article will focus on the use of antibiotics in aged care.
Antibiotics and Aged Care
Residents in aged care are often frail, have weak immune systems and live in close proximity to others, making them more susceptible to developing infections. This, in turn, correlates to increased antibiotic use in these facilities (AMR 2017).
However, with the World Health Organization declaring antimicrobial resistance (AMR) a major health concern, the prevalence of antibiotics in aged care poses a significant threat to a vulnerable population. In order to minimise the risk of antibiotic-resistant infections emerging and spreading in these environments, it is critical to prescribe and manage antibiotics appropriately (AMR 2017; ACSQHC 2016).
Using antibiotics appropriately means:
Accurately assessing the client;
Confirming the client's condition;
Prescribing the correct antibiotic;
Prescribing the correct dose;
Administering antibiotics through the correct route;
Administering antibiotics at the correct time;
Administering antibiotics for the correct duration of time; and
Conducting timely reviews.
(ACQSC 2019)
Appropriate antibiotic prescribing and use is a component of the Aged Care Quality Standards Standard 3: Personal Care and Clinical Care.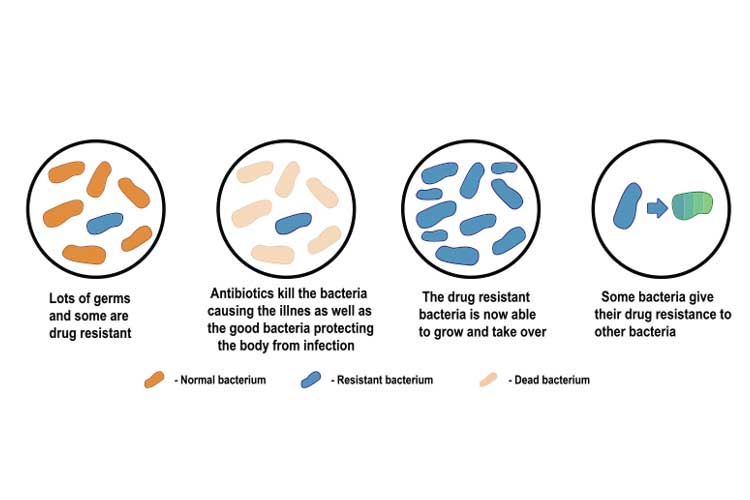 Antimicrobial resistance describes the way in which a pathogen (in this case bacterium) may change upon exposure to an antimicrobial medication, causing it to develop a resistance to that particular medication. The medication used to treat the infection consequently becomes ineffective (WHO 2018).
These infections, sometimes known as 'superbugs', are notoriously difficult to treat and may result in prolonged hospital stays, disease or death. While aged care residents are particularly vulnerable, these infections can affect anybody if they spread, and they may be impossible to treat (WHO 2018; CDC 2020; AMR 2017).
There is a direct link between antimicrobial resistance and the misuse or overuse of antibiotics. Antimicrobial resistance is a naturally-occurring phenomenon, however, inappropriate antibiotic use accelerates this process (WHO 2018).
In order to reduce the risk of resistant infections emerging and spreading, we must use antibiotics only when they are most needed and practice infection-prevention practices to minimise the likelihood of contracting infections in the first place (AMR 2017).
What Causes Antibiotic Resistance?
Internal resistance processes being activated by bacteria when they come into contact with antibiotics;
Bacteria changing to protect themselves from antibiotics;
Bacteria passing on resistant genes to other bacteria;
Over-prescription of antibiotics to people and animals;
People not taking antibiotics as directed;
Resistant bacteria being spread through overseas travel; and
Poor hygiene and lack of infection control.
(AMR 2017)
Antibiotic Misuse in Aged Care
Despite the widespread use of antibiotics in aged care, there is minimal evidence to guide antimicrobial stewardship in these facilities (AMR 2017).
It may come as no surprise, then, that there are significant issues surrounding the use of antibiotics in aged care.
The 2016 Aged Care National Antimicrobial Prescribing Survey yielded some concerning statistics:
67% of residents who were prescribed antimicrobials were not displaying signs or symptoms of an infection.
23% of antimicrobials were administered for a period of over six months.
Prescription documentation was often incomplete, with only 50% of antimicrobials having a documented review or stop date and 22% of antimicrobials being administered without a recorded indication.
(AMR 2017)
Why is antibiotic overuse so prevalent in aged care? Some of the identified reasons include:
Inexperienced staff;
Lack of training in antibiotic use;
Lack of onsite medical or pharmacy staff; and
Lack of infection control guidelines.
(AMR 2017)
This reveals the key issue: there is a significant knowledge gap among both facilities and staff.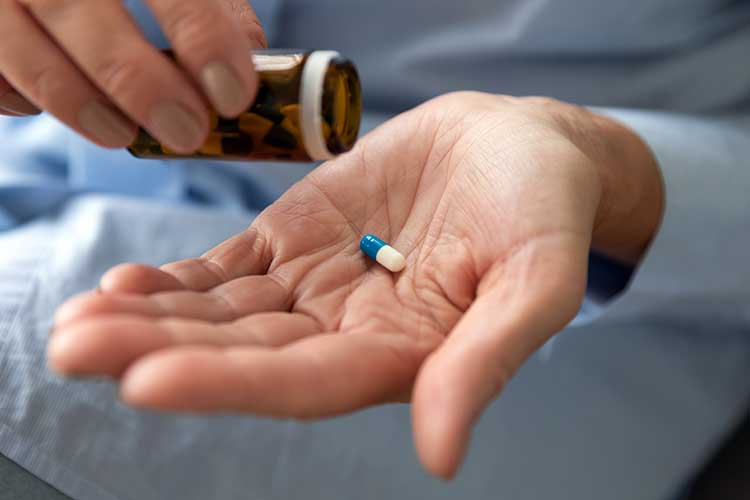 Appropriately Prescribing Antibiotics
It is essential to always follow antibiotic prescribing guidelines when considering antibiotics as a treatment option.
The Therapeutic Guidelines: Antibiotic are based on the best available evidence and opinion in Australia (AMR 2017).
The Australian Medicines Handbook is another highly valuable resource for prescribing antibiotics (AMR 2017).
Remember to always follow your facility's policies and procedures.
Improving Antibiotic Stewardship in Aged Care
Antibiotic stewardship can be defined as 'A set of commitments and activities designed to "optimise the treatment of infections while reducing the adverse events associated with antibiotic use" ' (CDC 2015).
This is a critical skill set required by all staff involved in the prescribing and management of antibiotics.
The Antimicrobial Resistance Initiative (2017) provides the following suggestions for health professionals working in aged care:
Instead of immediately prescribing antibiotics, consider whether there are safer alternatives.
When prescribing antibiotics, always follow therapeutic guidelines and use diagnostics to inform decisions.
Discuss the importance of appropriate antibiotic use and the dangers of antibiotic resistance with clients.
Advise clients on how to manage their symptoms without antibiotics.
Follow best-practice infection control and prevention procedures.
Advise patients on how to prevent the spread of infections (e.g. hand hygiene).
(AMR 2017)
Furthermore, the Centers for Disease Control and Prevention (2015) has developed the 'Core Elements of Antibiotic Stewardship' for aged care. These include:
A leadership commitment to improving antibiotic use, which includes facilitating effective communication between staff and the fostering of a workplace culture that promotes antibiotic stewardship.
Establishing accountability for individuals involved in antibiotic prescription and management.
Ensuring access to individuals with antibiotic expertise (e.g. pharmacists).
Reviewing and changing policies and procedures to improve antibiotic stewardship.
Tracking and reporting antibiotic use and outcomes within the facility.
Ensuring all staff receive adequate education and training.
(CDC 2015)
In accordance with the Therapeutic Guidelines, antibiotics should, depending on the client's condition and clinical response, only be used for the shortest length of time possible (TG 2019).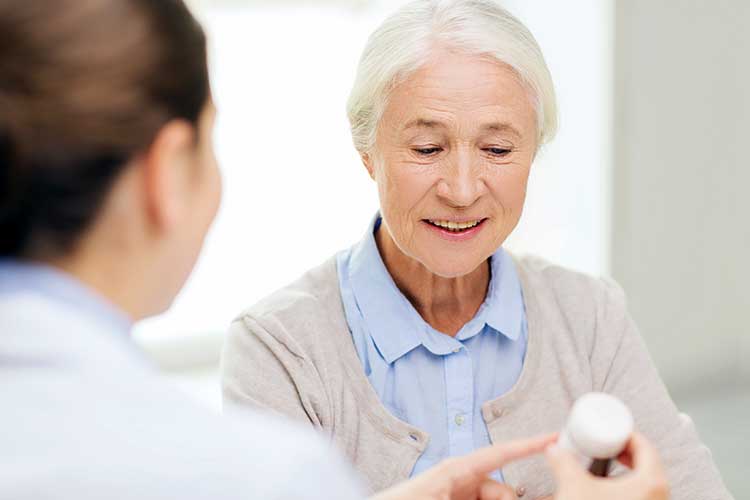 Infection Control
One of the most important components of antibiotic stewardship is practising infection control procedures and consequently minimising the transmission of infections that require antibiotic treatment in the first place (AMR 2017).
Facilities should be practising standard precautions for infection prevention and control, including:
PPE;
Safe use and disposal of sharps;
Appropriate reprocessing of reusable medical equipment and instruments;
Respiratory hygiene and cough etiquette;
Aseptic non-touch technique;
Appropriate waste management;
Vaccination.
(AMR 2017)
Conclusion
While antibiotics are necessary for treating certain infections, Australian aged care facilities are suffering from significant training gaps that lead to antibiotic overuse, and consequently, may expose their vulnerable clients to antibiotic-resistance infections.
In order to appropriately prescribe and manage antibiotics in aged care settings, it is essential to follow the best available guidelines, as well as your facility's policies and procedures.
Additional Resources
References
Test Your Knowledge
(Subscribers Only)
Question 1 of 3
Fill in the gap. According to the Therapeutic Guidelines, antibiotics should be used for the [...] length of time possible.
Start an Ausmed Subscription to unlock this feature!