This article has been archived and is no longer being actively maintained for accuracy.
Of all the nursing fields that I could have chosen why did I select aged care?
During my student days, many moons ago, I met a young medical student who proudly told everyone that when she finished studying she was going to specialise in aged care. I clearly remember thinking to myself what a boring field that would be to work in.
Now, some 30 years later, how wrong could I have been.
Now when people ask me what work I do, I proudly say, "aged care".
Of course some people are taken aback with this response – I'm not sure why, maybe imagining that it is a dead end job with no exciting research, discoveries or bright lights and fanfare.
What's Going On?
This I find is far from the case, with an ever increasing number of opportunities to stimulate and improve this area of healthcare. I find it a fascinating place to be.
Healthy ageing research is defining ways that we can engage with our health earlier and thus be more involved and responsible in managing our healthcare.
Individualised care options for dementia, palliative – well, any type of home care – is seen as a top priority for organisations so that all of our ageing community can continue to live their own life in their choice of environment for as long as possible.
There are improved home modifications that are also allowing our older adults to live at home longer. Technologies are connecting our rural and remote clients to their health team members and thus eliminating the need for long distance travel, which can sometimes be equally detrimental to their health. These initiatives are all increasing the development and variety of aged care services.
Recently I also wrote an article regarding the emergence of the arts and its place in care and I am currently involved with visiting, observing and writing documentaries regarding arts and culture in aged care. This initiative is progressively showing us more and more that there seems to be far less limitations for people's health outcomes who have, in the past, been just that: limited.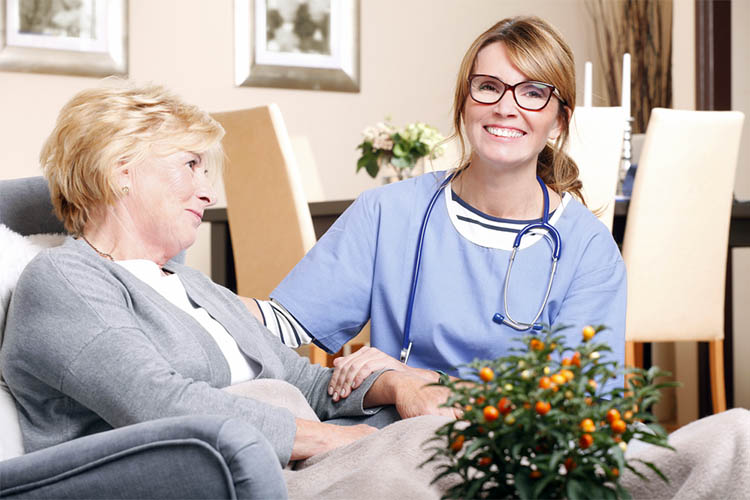 The Workforce
Still, there are conversely a growing portion of the aged care workforce who feel significantly undervalued and under-appreciated.
Admittedly, there is growing concern that recruiting and retaining the aged care workforce is becoming a national – and for that matter, international – challenge. I don't need to remind anyone that the world's population is ageing. This increasing number is bringing a strain on our resources to provide care. Not only facilities, but also the workforce.
Looking at the number of nurses and carers opting for aged care work is not comforting. To attract more workers to this field we need to look at the type of demand for skills that will or already exist.
The aged care workforce of the future will look different to what we have today. By different I mean that the skills of the workforce will change to cope with the demands and expectations of the current ageing population. Skills that cover assistive technology, in-home care requirements using reablement models, client-directed care and larger demands on lifestyle requirements, will be required.
To manage and develop these skills there will be more demand for education, and of course more dollars needed for organisations to invest in better aged care.
Conference and seminars are also another chance to gain education. Attending conferences can open up wonderful discussions and swapping of ideas to ensure our ageing community is receiving better care. Bringing that knowledge back to the workplace and incorporating it into policies does take some time. However, the benefits are usually very high and it is important as a healthcare provider to ensure that your knowledge and expertise is informed and significant.
Shining in Lights!
So why is aged care work not shining in lights?
Building a new reputation for this sector will take time. Rome was not built in a day. Things that can be started relatively quickly, such as creating new opportunities for aged care workers, will increase the attractiveness of aged care as a career. Improving training that involves wellness and preventative care methods and allow workers to be involved with developing new services that align with the client-directed care approach is needed. Further investigation into assistive technologies and enhanced contact between client and workers may also increase productivity. These technologies need to be tested and judged for assisting with high labour demands and reducing the stress levels of the aged care worker.
The aged care sector can no longer go quietly about their business. For this reason I am firmly gripped in the changes and excitement that is happening in this field. For years we have had our head down and been busy engaging and listening to who matters the most – our clients. Where they want to stay, who they want to help them and most importantly how they want to be. The opportunity to shape the way we care for our aged generation is happening now.
For colleagues or people that looked at me perplexed when I stated that I worked in aged care are not looking clearly at the opportunities. It is sometimes not easy to see past the often labour intensive work shifts and, still unbelievable, lower wages. But, to improve this sector and make it an attractive option for not only experienced workers but fresh new graduates that are defining their career choices, we need to look ahead at the brighter prospects of a developing changing aged care sector.
If we continue, we will find that this emerging silver economy is certainly making sure that aged care is putting itself on the map.
Last, But Not Least… The Clients
As for our aged care clients, what can they look for in the workforce that is caring for them?
Who can they rely on to see them as an individual?
Someone that will listen to their story and what they want?
A good deal of your answer should be: Yes, certainly someone who is informed and has expertise, but mainly someone who is willing to say loudly: I work in Aged Care and I LOVE MY WORK.
[show_more more="Show References" less="Hide References" align="center" color="#808080″]
References
Aged & Community Services Australia 2016, National Report, Issue 394, ACSA, viewed 23 February 2017, http://www.acsa.asn.au/getattachment/…V2.pdf.aspx?lang=en-AU
Department of Health 2016, Research and Statistics, Ageing and Aged Care, Australian Government, viewed 23 February 2017, https://agedcare.health.gov.au/ageing-and-aged-care-publications-…and-statistics
[/show_more]