This article has been archived and is no longer being actively maintained for accuracy.
Today is the first sunny day that we have experienced in New England, in more than two weeks.
The birds are chirping outside of my window and the weather is finally beginning to feel like springtime.
However, I cannot help but to be distracted by the sadness that has been pervasive in almost every meeting and conversation that has occurred in our organisation during the past seven days.
The reason for the sadness is that on Thursday, April 12, 2018 we were notified that my predecessor had passed away after a long illness. Dorothy was the former Director of the Division of Nursing Education within our organization and she recruited me to take her place upon her retirement last spring.
Nurses must recognise that loss is ever present and each of us must learn to live with loss in new ways (Jonas-Simpson et al. 2013).
This experience had made me acutely aware of how often nurses are faced with concealing their feelings of grief and loss in order to provide care for others.
Papadatou (2000) states that nurses' reactions to grief and loss may vary greatly: to be present with others who are suffering physical or emotional pain, and to be grieving their own current or anticipated losses, compounds the complex and emotionally intense nature of working in nursing practice.
Although nurses are not immune to the effects of grief and loss, we think that we are better at hiding those feelings!
In reality, we are not. And unresolved grief and loss can, and will, affect the quality of your own life when you least expect it.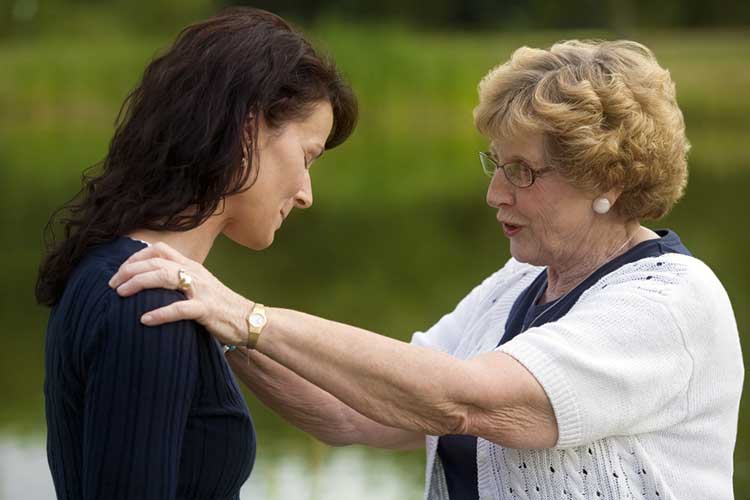 Strategies for Coping with Grief and Loss
Haywood (April 2018) proposed the following six strategies to cope with feelings of grief and loss:
Acknowledge your pain. Your loss is real.
Accept that grief can trigger many different and unexpected emotions.
Understand that your grieving process will be unique to you, and therefore, your colleagues may express their grief differently.
Seek out face-to-face support from people who care about you. This may include other colleagues, family, friends, and even pets!
Support yourself emotionally by taking care of your physical self. There is so much about grief and loss that we cannot control. Walking out the pain, or engaging in physical activity with family and friends may help to ease your loss.
Recognise the difference between grief and depression.
Acknowledging a Loss
Nurses seem to be particularly challenged by acknowledging the pain and grief they experience when a colleague dies.
In my experience, these losses are rarely spoken about after the memorial or funeral services are over. We simply return to our caring mode and provide care and comfort to others.
One of the strategies that I have recommended to nurses to address the grief experienced after a colleague dies is to set aside formal opportunities for 'storytelling'.
Sharing stories about a person who has died often helps to bond colleagues who may otherwise not have the time or opportunity. For example, during Dorothy's memorial service, one of my Associate Directors recalled a 'shopping road-trip' that Dorothy had led for the staff following multiple educational obligations.
Almost immediately I noticed that the tears in her eyes shifted from tears of sadness to fondness.
Another colleague mentioned that over the years, Dorothy had supported three young women who were struggling financially to support their nursing education. She actually provided these women with a room, free rent and access to a car while they completed their education.
Although we had all been recipients of her kindness, none of us was aware of the extent of her outreach and compassion for struggling students – all of whom are now practicing clinicians!
Another strategy that my colleagues and I are using to help deal with the grief and loss of our dear friend and colleague is to engage in a 20-minute walk during lunchtime.
For those of us that utilise physical exercise to cope with everyday stress, walking provides yet another opportunity to share our stories and Dorothy's legacy as we carry on the important legacy that Dorothy provided for nursing practice.
Grief is a personal and often private experience. Each of us must find our way through the grief in order to move forward in our lives. However, choosing not to experience grief and loss is not an option.
We must recognise our sadness, and utilise each other and our memories in order to return to clinical practice with a deeper understanding that will translate into enhanced care for our patients and their families.
[show_more more="Show References" less="Hide References" align="center" color="#808080″]
References
Jonas-Simpson, C, Pilkington, B, Macdonald, C & McMahon, E 2013, 'Nurses' experiences of grieving when there is a perinatal death', Sage Open, viewed 7 May 2018, http://journals.sagepub.com/doi/abs/10.1177/2158244013486116
Papadatou, D 2000, 'A proposed model of health professionals' grieving process,' Omega: Journal of Death and Dying, vol. 41, no. 1, pp. 59-77, viewed 7 May 2018, http://journals.sagepub.com/doi/abs/10.2190/TV6M-8YNA-5DYW-3C1E
Smith, M, Robinson, L & Segal, J 2018, 'Coping with grief and loss: Understanding the grieving process and learning to heal', Help guide.org, viewed 7 May 2018, https://www.helpguide.org.
[/show_more]