Providers of National Disability Insurance Scheme (NDIS) services are expected to meet specific criteria relating to quality management.
Quality management is an essential part of service provision that enables providers to meet required standards, make improvements to their services and track ongoing positive changes (NDS 2020).
What is a Quality Service?
Before we can look at implementing an effective quality management system, we first need to understand the principles that underpin a quality service.
A quality service should:
Meet industry and service standards (e.g. the NDIS Practice Standards)
Achieve a high level of participant satisfaction and receive positive feedback
Deliver quality outcomes by successfully meeting people's needs and improving their circumstances.
(NDS 2020)
What is a Quality Management System?
A quality management system comprises actions that are taken by a provider in order to provide the best possible service to NDIS participants. These actions include:
Listening to and valuing participant feedback
Understanding what is being done well
Identifying areas that need improvement
Taking action to meet participant's needs in the best way possible.
(NDS 2020)
The Quality Management Process
Quality management is underpinned by a cycle of continuous improvement. At its most basic form, this process should follow the 'plan/do/check/act' cycle: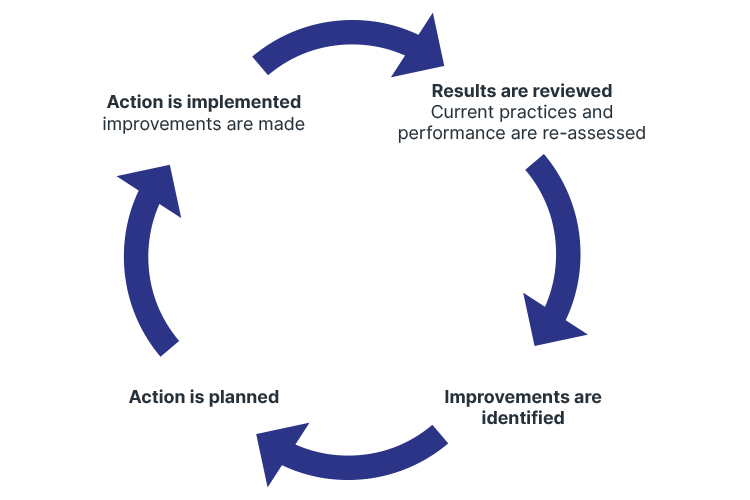 (NDS 2020)
The benefits of following this quality management process include:
Ensuring best possible outcomes for participants
Streamlining several processes (e.g. internal evaluation, performance monitoring and planning) into one single system
Being able to effectively use standards and compliance activities to inform good practice and service improvements
Being able to make well-informed decisions by using data from tracking and review processes contained within the quality management system
Being able to demonstrate and provide evidence of service quality and achievements, which, in turn:

Provides those receiving or seeking services with confidence and trust
Demonstrates that the provider is meeting accreditation requirements for quality and compliance with standards
Promotes confidence in the provider's services within the general community.
(NDS 2020)
Quality Management in the NDIS Practice Standards
Quality management is a requirement of the NDIS Practice Standards under Core Module 2: Provider Governance and Operational Management.
This Practice Standard aims to ensure that:
NDIS participants benefit from the provider's quality management system
The quality management system is relevant and proportional to the size and scale of the provider
The quality management system facilitates the continuous improvement of services.
(NDIS 2020)
NDIS providers must meet the following quality indicators:
The provider maintains a quality management system that is relevant and proportional to the size and scale of the provider, as well as the scope and complexity of the services being delivered. The system states how it meets the requirements of legislation and the NDIS standards, and is reviewed and updated in order to facilitate the improvement of supports being delivered
The quality management system has a documented program of internal audits that is proportional to the size and scale of the provider, as well as the scope and complexity of the services being delivered
The quality management system facilitates continuous improvement through the use of:

Outcomes
Risk-related data
Evidence-informed practice
Participant and staff feedback.
(NDIS 2020)
Driving Continuous Improvement of Services
Continuous improvement is an essential component of an effective quality management system.
By taking the following actions, providers can identify areas that require work and drive continuous service improvement:
Tracking Outcomes
Outcomes are objective ways of measuring whether a provider is meeting participants' needs. These might include:
Support plan documentation to keep track of aims and actions for participants
Service intake and progress data on participants
Outcome data reporting on the proportion of participants who have achieved particular outcomes
Feedback from staff
Complaints data (e.g. a complaints management log).
(NDIS 2020)
Performing Risk Management
It's important to remember that service improvement may require providers to take calculated and planned risks. For this reason, risk management is not about avoiding risks altogether; instead, it is an essential component of the planning process (NDS 2020).
Gathering Evidence
Evidence refers to information that shows that the provider is meeting standards or performance measures. Examples of evidence include:
Organisational documents (e.g. policies and procedures, registers, reporting templates)
Information for tracking performance, or participant records that track plans and outcomes
Data that has been gathered (e.g. service statistics, feedback, complaint handling records, surveys)
Interviews or consultations with participants, staff and other stakeholders
Physical aspects of the service that can be observed during a site visit (e.g. layout of premises, availability of information, equipment safety, buildings).
(NDS 2020)
Obtaining Participant Feedback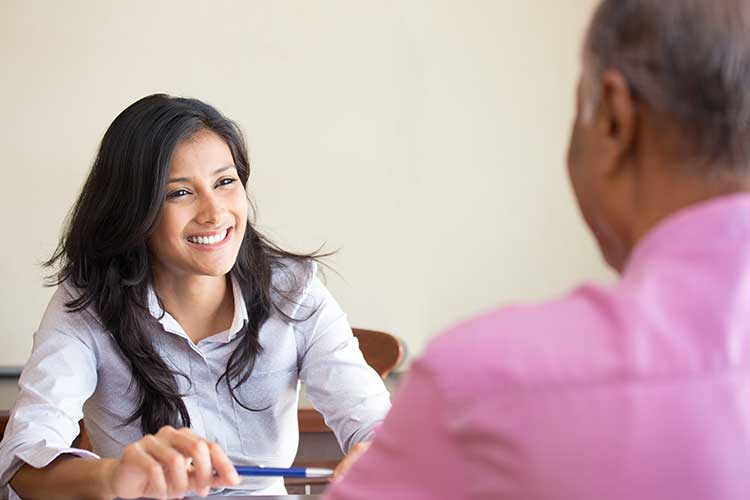 Feedback from NDIS participants, as well as their families, carers and advocates, is the best way to gauge the quality of your services and determine areas requiring improvement (NDS 2020).
It's important that feedback is gathered regularly in a way that allows for full honesty. When seeking feedback, ensure that:
The method used to obtain feedback is suitable for the person you are seeking feedback from. You may need to consult with the person in order to determine the most appropriate method. Examples include:

One-on-one interviews
Focus groups
Surveys (online or on paper)
Photovoice techniques

Questions are phrased in a way that encourages constructive feedback and ideas for improvement rather than only positive statements
People are able to feel comfortable providing negative feedback - this may require allowing anonymous feedback, or creating a culture that values honest feedback even if it is negative
Those who provide feedback are able to see the impact of their suggestions, as well as receive feedback on the changes that arose from their input
Feedback is obtained in a way that is relevant to the size and scope of the organisation.
(NDS 2020)
Additional Resources
References