Sorry, this course has expired and is no longer available.
Business and professional development – nurses and midwives often overlook these topics. It does not seem relevant or interesting – but you need to know!
If you choose not to read on, at least consider these two key points:
Nurses need to understand the business side of health in order to promote change to benefit their patients, and also support their own role
Nurses already have the skills to be leaders in business
I speak often on the topics of business development at conferences. I see a bit of eye rolling at first. But there is a message here, and by the end, most people are interested.
My road to business has been long and winding. I still work clinically but about 60% of my time is spent running my businesses.
In the first 10 years of my career, I would avoid discussions involving funding (not my problem) and in meetings complain about the lack of equipment or supplies (why can't they just get more?), and I would definitely not listen to a lecture on business (boring, and really, how is that relevant to me?).
There is a lack of interest in our nursing community, and I can understand it.
There are not a lot of resources for nurses to learn about the business side of their industry, but the best resource is already present. It's you!
If you can handle a lot of information at once, plan actions and evaluate outcomes, balance supply and demand, analyse complex information, make decisions quickly in high pressure situations, deal with difficult people, and manage your own emotions during challenging times; you are ready to run a business.
Do those skills sound familiar? You already have them! I've described a typical working day as a nurse.
Many health professionals do run their own businesses, and they are the practices that usually offer the absolute best in healthcare, but few health professionals actually have formal training in business. It is simply a matter of translating the skills they already have. There is an ever-increasing range of resources out there to support them.
For nurses working in larger organisations, public or private hospitals, or even in community settings, there is great benefit to understanding aspects of the business such as funding.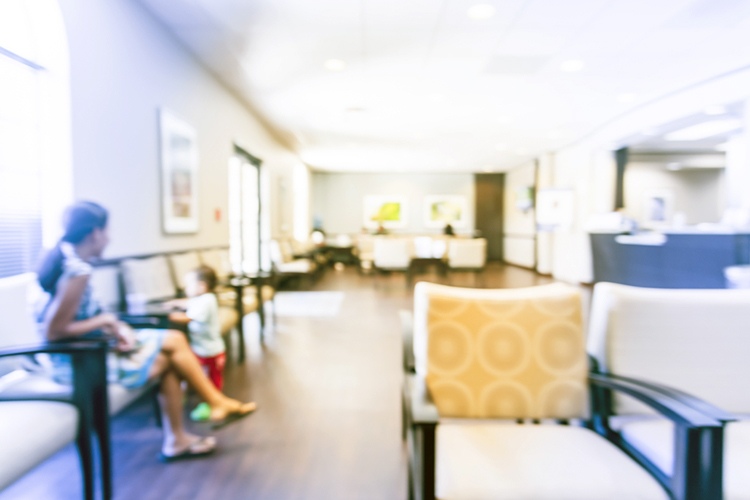 My Story – Where it Began:
Ten years ago, while working in a public hospital, I had a plan!
I wanted to start a nurse practitioner-led eczema clinic. I was newly endorsed, but had several years of experience with eczema, advanced training, and excellent clinical mentors.
Then, my manager asked for my business case. I panicked. I honestly panicked; I could not think of anything worse than presenting a formal case to management and I began to think that I might not go ahead with it. How many of you can relate to this?
I knew I would do great things, wasn't that enough? I knew my outcomes would be good, I could track them and provide reports, didn't that make them happy? No, apparently not.
My business case had to explain how the clinic would be funded, how much I would be paid, and i'd need to give proof to justify all of these costs.
With the help of my manager, we wrote up the required four-page business case on the form provided. The clinic was a huge success, clinically and financially.
In every part of the health sector, money comes in, money is spent; there is either something left, or something owing. If you can assist with tipping the balance in a positive way, your proposal for change is more likely to be accepted.
The Road I've Travelled, the Full Story:
I started as a Graduate Nurse in 1996. I travelled around, and worked in a number of specialty areas.
With that four-page business case for an outpatient clinic in 2007 behind me, my new-found confidence (or insanity?) led me to venture out into a number business related enterprises.
I entered private practice as a nurse practitioner in 2011. I also started a consulting business doing business planning for others in the health industry in 2011. I then went on to build and run my own General Practice in 2013. In 2014, I was asked to join a new medical property development company as a principal.
Now it is all about time management for me, so in 2017 I wrote a book to replace the basics of my business consultancy work, 'Medical Business Management – Developing a Successful Healthcare Practice and Business', and I sold my general practice.
Now I just refer people to the book, and I can focus on my patients, and my medical property development, the two roles that I love the most. (There's another topic here – creating efficiencies and avoiding duplication of tasks!)
If I can do it, any of you can. Seriously. My nursing skills have brought me here. I have no training in business.
Whether it is the platform to jump out on your own, or the mindset to understand the business side of your own workplace, the rewards are there.
Give it a try!