Sorry, this course has expired and is no longer available.
This article has been archived and is no longer being actively maintained for accuracy.
If ever there was a topic to cause division, it would be that of natural versus assisted birth.
Heated discussions abound among health professionals and the public alike. Accusations fly that women choosing elective caesareans are 'too posh to push' or have been misinformed by their schedule-focused obstetrician, while those on the other side feel that people are degrading their birth choice, and that caesarean births are safer for the baby.
Added to all this are the findings of a recent Australian study showing that caesarean rates in private hospitals are significantly higher than those in public hospitals (Einarsdottir et al. 2012). It is certainly a complex issue with no easy answers, but one worth taking a closer look at.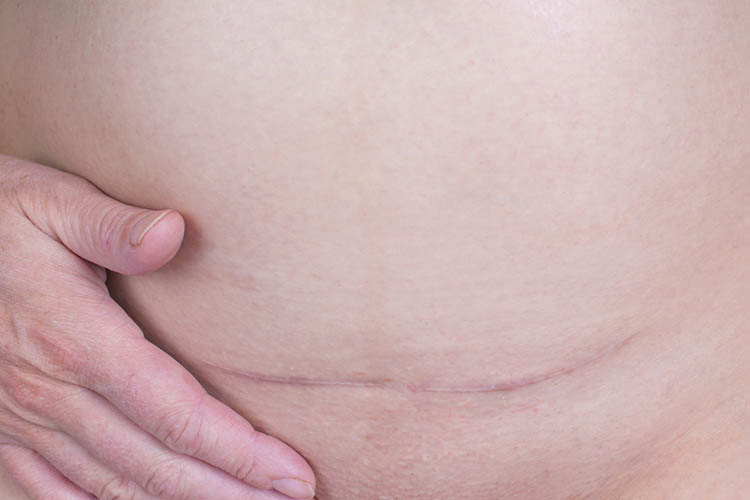 The Rate of Caesarean Births
When it comes to having a baby in Australia, a woman has plenty of choices: private or public care, medication-free or various forms of pain relief, cord clamping or lotus birth. There is no doubt that for some women, regardless of the birth plans that she and her partner have made, things can go differently. Complications arise, interventions are implemented, and for some, a caesarean delivery is necessary. For others, a caesarean birth is their preferred choice having no desire to experience a vaginal delivery. Regardless of the situation, the rate of caesarean births has been on the rise in the past decade.
The latest report from the Australian Institute of Health and Welfare on Australia's Mothers and Babies (2013) stated that 33% of women giving birth in 2013 did so via a caesarean, compared with 25.4% in 2001. This contrasts with the World Health Organisation's (WHO) recommendations that the caesarean section rate should not be higher than 10% to 15% (2015). It has been suggested that the rising age of first-time mothers is contributing to this rate but a recent study by Dahlen et al. suggests that the private sector is also playing a significant role in the increase (2012).
Public v Private Care
The study undertaken by Dahlen et al. looked at a cohort of almost 700,000 women who gave birth in NSW between 2000 and 2008, and compared care and intervention rates in public and private health practices. It found that:
The chances of having a vaginal birth were 20% lower in private facilities than public hospitals
Only 15% of first-time mothers had no birth interventions (i.e. induction, episiotomy, caesarean) in private hospitals
27% of women giving birth in the private sector had a caesarean compared to only 18% in public hospitals.
(2012)
Does it Matter?
There is no doubt that for every woman, the most important result of giving birth is a healthy newborn. So does it matter whether she does so vaginally or through major abdominal surgery? It is an emotive topic and one that has no simple answer. Have a think about these statements:
WHO states that an elective caesarean with no medical indication increases the risk of short-term adverse outcomes for mothers
There is an increased incidence of stillbirths in women who have a scarred uterus from a previous caesarean
Babies born via caesarean are more likely to be admitted to a neonatal unit with breathing difficulties
The primary reason for undertaking a caesarean is a previous caesarean – 80% of women have a repeat, resulting in an ongoing increase in rates.
In Australia we are lucky to have a health system that allows us choice and that will work to give us the best outcomes in difficult situations. Should we be working to reduce the rate of elective caesareans or is it a woman's right to choose?
[show_more more="Show References" less="Hide References" align="center" color="#808080″]
References
[/show_more]