The ability to manage your emotions so that you create the best outcome available to you is crucial for your leadership success. If you erupt in uncontrolled anger or choose more subtle forms of aggression your behaviour may be adversely affecting the performance of your team. A low level of Emotional Intelligence is a lack of empathy, concern or compassion for the effect your behaviour has on the people around you According to Daniel Goleman 'anxiety undermines the intellect'.
People cannot perform at their best if they believe they are at risk of attack. They will become anxious, angry, depressed and defensive. Your success as a leader depends on your ability to inspire your team to perform at their best, which can be undermined by a lack of self-management.
Leadership is an art. Great leaders inspire and ignite their team to perform at a high standard and work towards the achievement of a common goal. Bullying, shaming and uncontrolled aggression will work against you in the long run. People will very likely comply with your demands only when you are visible. When you are absent people will be likely to work against you and your goals.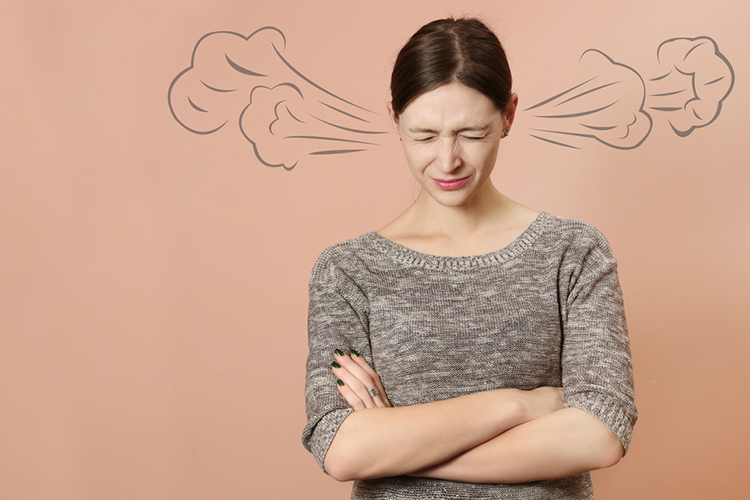 Self-regulation or self-management is the second domain of emotional intelligence proposed by Daniel Goleman. It is the ability to choose your emotions by managing how you think, how you feel and the course of action that you take.
If you want success as a leader, self-management will enable you to create a positive and motivated team who will follow your vision.
The competencies of self-management as outlined by Goleman include:
Self-control
Self-control allows you to choose your response. The ability to act with self-control gives you greater scope to create the outcome you desire. Jack Canfield explains it this way. E+R=O. He writes, "When people don't like the outcome they are experiencing, most choose to blame the event (E) for their lack of results (O)." However, it is actually your response (R) that will determine your outcome.
Trustworthiness
In leadership, trustworthiness means that your people can rely on you to respond to events in a way that will create the best outcome for all parties. Trustworthiness means you walk your talk. You are an example of the attitudes and behaviour that you expect from your team.
Adaptability
Adaptability requires a degree of resilience. We are faced with change constantly. Whether you grasp the opportunity to lead your team through uncertain waters or allow the change to be a roadblock to your success depends on your adaptability.
Initiative
Taking the initiative to continually develop yourself has to be part of your leadership skill set. Learning what other successful leaders do and modelling them is a good place to start. If you don't have good examples in your workplace then you need to be prepared to look further afield. Successful leaders champion others by finding ways to build their teams strengths. They encourage others to achieve. They take the initiative to be the best leader they can be.
[show_more more="Show References" less="Hide References" align="center" color="#808080″]
References
Daniel Goleman, Emotional Intelligence 1996, Bloomsbury Publishing Plc, 38 Soho Square, London WIV 5DF
Jack Canfield, The Success Principles 2007, HarperCollins Publishers, 10 East 53rd Street, New York, NY 10022
[/show_more]
Author
Janette Cooper is a registered nurse, currently working as a gastroenterology procedure nurse at Noarlunga Hospital. She has a Bachelor of Nursing, a Graduate Certificate in Health Service Management from Flinders University, and a certificate in Gastroenterology Nursing from The Queensland University of Technology. In 2012 she began a life coaching course with The Coaching Institute in Melbourne. It has allowed her to combine her two passions of nursing and personal development. She divides her time between gastroenterology nursing and promoting personal development and leadership by means of frequently published articles through Ausmed, leadership presentations and workshops and coaching health professionals wanting to develop their leadership potential. See Educator Profile
It's not done until it's documented