Sorry, this course has expired and is no longer available.
Patient engagement must seem like an oxymoron: isn't supporting patients the core of what nurses do? However, the term has evolved in recent times and can now mean anything from how much you include the patient in their care, through to system-wide strategies that seek a range of patients' views on service design and delivery. It is the last in a trio of patient-oriented approaches—along with 'patient experience' and 'patient journey'—that are currently reshaping nursing practice.
Engagement Frameworks
At their broadest level, Australian health engagement frameworks are drawn from an international community engagement model (International Association for Public Participation 2016). The Australian model balances and works with both communities and organisations to help define mutual problems and generate solutions based on relevant skills and support. Interestingly, many of the values of community engagement align with nursing practice, especially an emphasis on providing information and support to help people make well informed decisions.
The degree to which patients can be involved in health decision making is based on the spectrum of engagement elements (IAP2 2016). At the most basic 'inform' level, for example, a one-way information exchange would let a patient group know, through balanced advice, about a range of treatment options. However, as the spectrum progresses, so too does the level of community, or patient group involvement, moving through 'consult', 'involve', 'collaborate', and 'empower'. By this last stage, significant health reform or commissioning decisions are placed directly in community hands.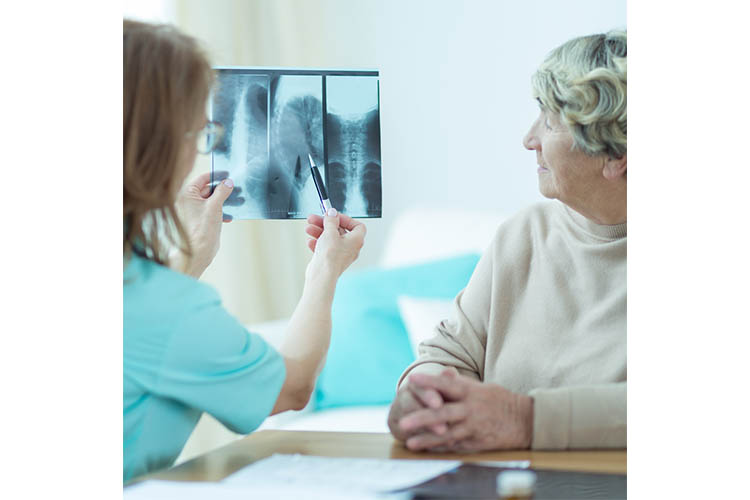 Engagement in Practice
Patient engagement is best understood by the way it has been used in practice. This comes from two areas. First, from services: hospital health services are mandated to demonstrate engagement activities, guided by both engagement frameworks and practice materials to support implementation of the Australian Commission on Safety and Quality in Health Care's Standard 2: partnering with consumers (ACSQHC 2016).
The second area is directly from consumer groups. In the first example, Health Consumers Queensland created a framework that also considered the level of engagement, from 'individual', 'service' (individual hospitals), 'network' (Primary Health Networks and Hospital Health Services), through to 'system' (Health Consumers Queensland 2012). The group has arguably had most success at the latter: a significant number of nurses were recently involved in its annual forum (Health Consumers Queensland 2016) that aimed to challenge traditional methods of service delivery and promote a co-produced model that supported the needs of both patients and clinicians.
At a national level, Consumers Health Forum of Australia have initiated the Real People Real Data Toolkit; a guide to using patient's stories alongside clinical data to improve services (2016). The guide argues that while engaging with health consumers — an umbrella term for all health service users that includes patients — may be mandatory, it is proven to deliver better health outcomes. The guide gives support for conducting robust patient interviews, often performed by nurses, and suggests that the stories gathered are essential tools to help build empathy and drive systemic change.
A Co-Produced Future
These examples are only a tiny selection. Patient engagement has emerged as one of the fastest growing areas of healthcare support, with the rise of the 'professional patient'. It has provided plenty of opportunities for nurses, promoting new and more skilful ways of delivering patient advocacy, regardless of experience level.
[show_more more="Show References" less="Hide References" align="center" color="#808080″]
References
Australian Commission on Safety and Quality in Health Care 2016, National Safety and Quality Health Service Standard 2: Partnering with Consumers, Sydney, NSW, Australia, viewed 29 November 2016, https://www.safetyandquality.gov.au/…-partnering-with-consumers/
Health Consumers Queensland 2012, Consumer and Community Engagement Framework, Brisbane, QLD, Australia, viewed 29 November 2016, http://www.hcq.org.au/wp-content/uploads/2015/09/HCQ-Consumer-and-Community-Engagement-Framework-2012.pdf
Health Consumers Queensland 2016, News and Events, Brisbane, QLD, Australia, viewed 29 November 2016, https://www.hcq.org.au/news-events/2016-annual-forum/
Consumers Health Forum of Australia 2016, The Real People Real Data Toolkit, CHF, ACT, Australia, viewed 29 November 2016, https://chf.org.au/real-people-real-data-toolkit
International Association for Public Participation (IAP2) 2016, About IAP2, Louisville, CO, USA, viewed 29 November 2016, http://www.iap2.org/?page=A3
[/show_more]