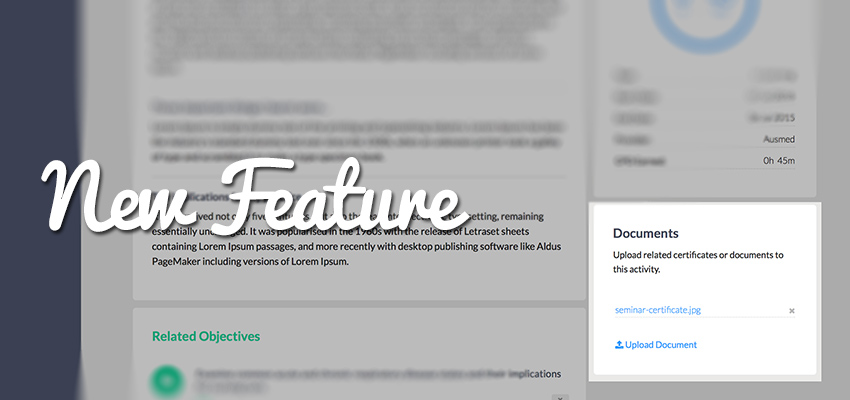 Store Your CPD Certificates Online and…
Will Egan

Published:

25 Oct 2015
Whoa, that went quickly. It's one month since we launched the new Ausmed website and we're already releasing two new features:
Store your CPD certificates online.
Document CPD for two professions simultaneously.
The feedback we've been receiving from our early users has been exceptional. Thank you and keep it up. If you're keen to try out the new features, here's a quick run-through of how they work.
Store Your CPD Certificates Online
You can now upload your certificates and related documents and evidence alongside each activity in your CPD Organiser. We will store each file online so you can download it or print it at any time. Click on the gallery below for a demonstration of how this feature works.
Manage Two Professions Concurrently
This is probably the feature we're most proud of. Roughly 10% of Australia's nurses and midwives are required to keep track of their Registered Nursing registration and Registered Midwifery registrations separately. Often, this results in a duplication of documentation. With Ausmed though, you can add CPD to either professions by a simple click. Click on the gallery below for a demonstration of how this feature works.
That's all for now, make sure you're subscribed to The Handover—our weekly newsletter— and be sure to try out the new Ausmed website when you get a chance.
---
Authors
Will Egan
Will is part of the technology team working on Ausmed.com - he has a background in Internet commerce and technology. He started at Ausmed in 2007 and helped oversee the development of Ausmed's Australian website.