Sorry, this course has expired and is no longer available.
Emergency and emergency nursing can cause fear and anxiety in some nurses. There is no reason to be fearful of working in the emergency department (ED). The ED is basically a unit with a high turnover of complex patients. The nurse may start the shift with one group of patients and conclude the shift with another. This article will look at three areas that a nurse becomes proficient in after working in the ED.
Triage
Triage is a skill that all ED nurses learn during their time working in the ED. Triage or trier is "a French word and means to separate out"(Edwards, 2013). The role of the triage nurse is to prioritise the patient by listening to their presenting story. The triage nurse must possess the ability to analyse, critically think, and prioritise and make decisions about how quickly the patient needs to be seen by a doctor after hearing and speaking to the patient for approximately two to three minutes. This skill is refined over many years of nursing. In Australia we use the Australasian Triage Scale (ATS). This is a five tiered scale used to prioritise patients depending on how sick and how long they can wait for treatment to commence (Australian Government Department of Health and Ageing, 2009). The five tiers range from one to five with one needing to be seen immediately and five being able to wait one hundred and twenty minutes.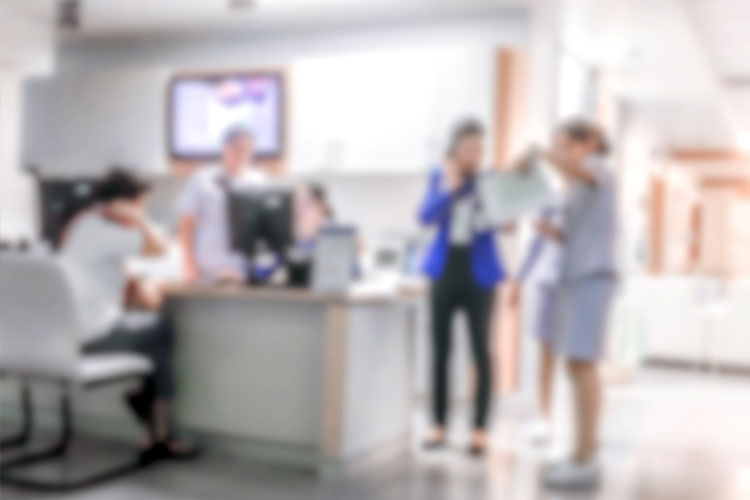 Cubicles
Every ED nurse must possess a sense of humour, patience, the ability to read between the lines and be an interpreter for their patients. So now the patient has moved to a cubicle and the nurse smiles politely and asks "so what has bought you to the ED today?" The patient may state they have abdominal pain, which was not disclosed on the original presenting complaint included by the triage nurse. ED nurses have to be like detectives and find ways to elicit information from their patients, and this can take a while. Patients will also tell doctors things that they have not told you. This can be embarrassing and make you feel small – don't worry, we have all been there and it also works the other way: patients will tell nurses things that they don't tell their doctor.
Resuscitation
The Resuscitation room is an area that can cause high anxiety for many nurses. It is an area that is fast paced and where a lot of the action takes place. ED nurses usually have many years of experience before they are asked to work in the resuscitation room. It requires real team cohesion between the medical and nursing staff and can be a very rewarding area to work in. It can also bring on mixed emotions when outcomes are not what you expected.
ED nurses think on their feet and act quickly, they look after patients they know little about, and they need a broad knowledge base. ED nurses do it with expertise and panache; we do it without looking flustered or showing their anxiety to their patients. I am an ED nurse! Do you want to be?
[show_more more="Show References" less="Hide References" align="center" color="#808080″]
References
Edwards, T 2013, The Art of Triage, New York, Nova Science Publishers.
Department of Health and Ageing 2013, Emergency Triage Education Kit, DOHA, viewed 22 March 2017, http://www.health.gov.au/internet/main/publishing.nsf/Content/casemix-ED-triage+Review+Fact+Sheet+Documents
Australasian College for Emergency Medicine 2016, Guidelines on the implementation of the Australasian Triage Scale in emergency departments, document no. G24, viewed 22 March 2017, https://acem.org.au/getattachment/4320524e-ad60-4e7c-a96d-bdf90cd7966c/G24-Implementationofthe-Australasian-Triage-Scal.aspx
[/show_more]