This year the World Health Organisation stated that 'Gaming Disorder' is to be included in the International Classification of Diseases (ICD) 11th revision.
What is Gaming Disorder?
In this specific example, a person who partakes in 'gaming' (video and digital games) to excess, may put the activity over other aspects of their life, and they may no longer have healthy relationships, socialisation or daily routines/behaviours (World Health Organisation 2018).
Whilst gaming disorder may be alarming and could evidently affect an individual's daily living, controversy surrounds this classification, with Aarseth et al. (2017) debating its inclusion in the ICD-11 for a number of reasons.
One concern expressed by Aarseth et al. was that the inclusion of gaming disorder as a classified disease may stigmatise healthy video-gamers.
Evidently, there needs to be follow-up research on its classification with clear distinctions between healthy and unhealthy/disordered gaming defined.
As we have seen in the past, video games and new technologies used in the right way can have various positive affects on a person's health and the provision of healthcare.
Gaming is just one example of how new technologies are forcing us to rethink current healthcare trends.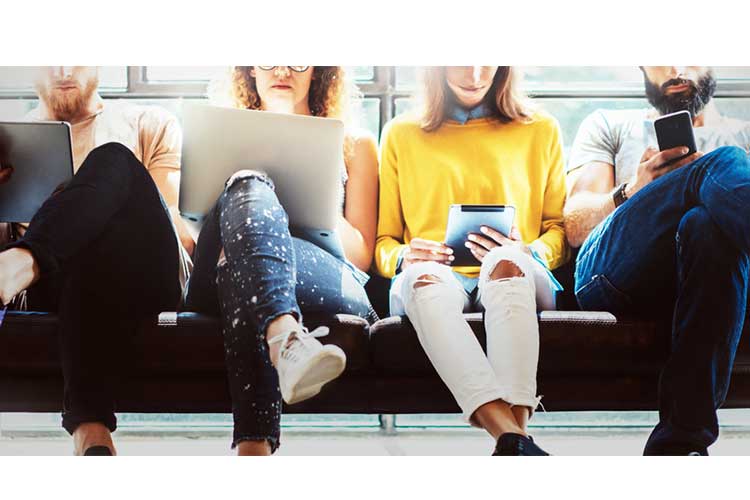 Mobile Technology and Health
With the popularity and convenience of mobile phone use, it is important for research to investigate the potential health effects on humans.
Similar to gaming, excessive mobile phone use has also been described as an 'addiction', 'problematic' and 'dysfunctional' (Elhai et al. 2017; Billieux et al. 2014).
Elhai et al. found in their systematic review that there were some links between excessive mobile phone use and depression, anxiety and stress.
Likewise, Davey & Davey (2014) report in their systematic review and meta-analysis that smartphone addiction in Indian adolescents is connected to 'significant negative health risks and harmful psychological effects', as well as decreased 'interpersonal skills'.
This study indicated that there is a need for further studies into smartphone addiction, with a focus on high-quality research with 'larger sample sizes'.
Although it is an older systematic review, Roosli et al. (2010) again show the need for further research in the field of mobile phone technology and its affect on health. They were unable to determine whether 'long-term low-level exposure' to mobile phone base station radiation influenced human health.
Furthermore, Keykhosravi et al. (2018) also concluded in their systematic review that the 'level of evidence associated with the effects of radiation from the mobile phone and tablet on the skin is poor'.
However, Yang et al. (2017) found in their systematic review and meta-analysis that 'long-term mobile phone use may be associated with an increased risk of glioma' (a common brain tumour). (It is important to note that the researchers also found that 'current evidence is of poor quality and limited quantity'.)
A different systematic review and meta-analysis by Adams et al. (2014) found that mobile phone exposure was also 'associated with reduced sperm motility and viability.'
Mishra et al. (2017) revealed in their systematic review that 'cell phone emitted radiations had an adverse effect on salivary glands and facial nerves. Studies showed that cell phone emitted radiations had effects on oral mucosal cells and caused changes in salivary flow rate. It was still unclear that cell phone radiations cause tumours of the salivary glands.'
Evidently, there is a need for much more future research on the influence that common forms of technology have on human health. This is particularly evident when considering that technology is constantly evolving and is incorporated into the everyday life of most people.
Clinical nursing practice is relying more and more on technology, with the inclusion of networking of devices (e.g. printers, ECGs, spirometry testing) and computers (e.g. for documentation), indicating that we should be more conscious of just how much time we are spending on our devices, and how to recognise when our usage begins to become problematic.
References