According to the World Health Organization (2017), infertility is "a disease of the reproductive system defined by the failure to achieve a clinical pregnancy after 12 months or more of regular unprotected sexual intercourse".
There are, of course, many physical and emotional factors that can lead to infertility. It can be caused by problems in either partner and may be primary or secondary in nature:
Primary infertility refers to couples who have not become pregnant after at least one year of having intercourse without using contraception.
Secondary infertility refers to couples who have been able to get pregnant at least once, but who are now unable to conceive.
The cause of infertility may be explainable and treatable, or it may be unexplainable, stress-related, or linked to other psychosomatic factors.
One aspect of infertility care that is causing increasing concern in developed countries is age-related infertility. This is due to the rise in so-called 'eleventh-hour mothers' waiting until their 30s or later to begin families.
With increasing maternal age, not only does it take longer to conceive, but the risk of miscarriage, together with complications in pregnancy and childbirth, also increases. Likewise, assisted reproductive technologies (ART), including in-vitro fertilisation and intracytoplasmic sperm injection, also become less successful as age increases.
The decline in maternal fertility with age is an entirely natural process. The number and quality of eggs that remain in a woman's ovaries naturally decline after the age of 30, no matter how healthy she may be overall.
It is this mismatch between overall health and the ability to conceive that catches many women out, and it's one of the most common reasons for otherwise healthy women to seek fertility treatment.
Currently, in Australia, approximately one in nine couples of reproductive age have difficulty conceiving (Healthdirect 2020).
Taking all of these factors into consideration, the mind-body approach to infertility has a great deal to offer, especially for women over 30 years of age.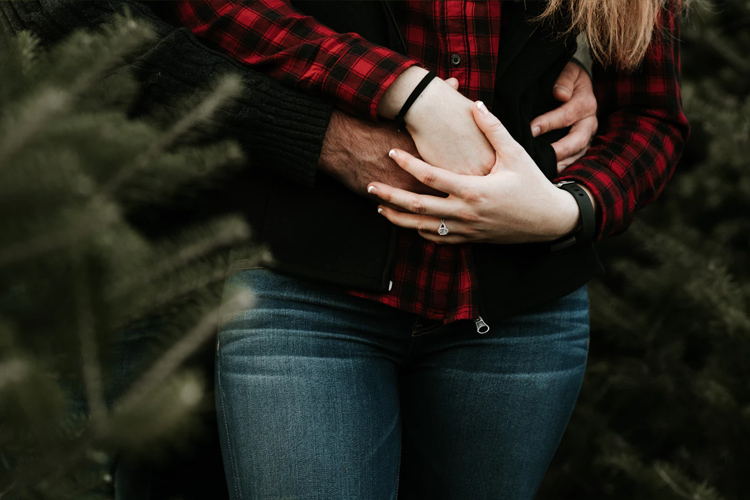 How Can Mind-Body Therapies Help Infertile Couples?
To date, there is currently relatively little high-quality research to support the use of mind-body therapies in fertility care. However, what research does exist is encouraging and backed up by overwhelming anecdotal evidence that suggests the mind-body approach can increase a woman's chances of conception - or, if pregnancy isn't possible, help couples come to terms with remaining childless.
Stress Inhibits Fertility
When the body is in a state of stress, it's the reproductive system that is the most expendable. Unhealthy levels of stress can inhibit conception by suppressing luteinising hormone, increasing serum cortisol levels and inhibiting hypothalamic GnRH (gonadotropin-releasing hormone) function.
These factors can reduce egg quality, delay the release of eggs and inhibit implantation of a fertilised egg – all of which make the chances of conception and a healthy pregnancy less likely (Lynch et al. 2014).
The stress of infertility often leaves couples overwhelmed with negative emotions, feelings of powerlessness and high levels of psychological distress. Many couples are left wondering if they haven't conceived because they are stressed, or if they are stressed because they haven't conceived. As a result, they may quickly find themselves in a vicious circle of negative emotions that can be difficult to break out of without professional help.
Whilst further research is clearly needed, there are numerous passionate testimonies from women who claim that learning to release stress and relax deeply was incredibly helpful in assisting them to conceive.
What Does the Mind-Body Approach Have to Offer?
Mind-body therapies are techniques that address the health of both the mind and the body together. They are usually techniques that can be easily learnt and used as self-help tools to back up the therapeutic work done within consultations.
They are also invariably deeply relaxing and excellent stress management tools in themselves. The theory supporting these techniques is that in all cases, learning to treat the body as an ally is an integral aspect of successful fertility treatment.
Mind-Body Techniques Beneficial in Stress Release Include:
Progressive relaxation exercises
Self-hypnosis
Body scan meditations
Emotional Freedom Techniques
Therapeutic imagery and visualisation exercises
Mindfulness techniques.
Key Benefits for Patients
Deep relaxation and stress release
Skilled support to work through any emotional factors inhibiting fertility
Mental and emotional preparation for physical examinations and treatments
An increase in self-confidence and positive mental attitude
An integrated approach to treatment within a single care package.
As Eastburn (2006) reminds us, everything, including a baby, starts with an idea that is energised into life by our emotions. Sometimes, however, those same emotions can suppress or block the chances of successful conception. This is why techniques such as stress release, mindfulness and meditation are so useful.
Cognitive behavioural therapy (CBT) has also proven to be invaluable in reducing the psychological distress of infertility. It works by offering a gentle way to help patients identify and release any suppressed emotions that might be blocking conception.
Yoon et al. (2014) endorse this idea by suggesting that psychosocial interventions for couples in treatment for infertility, in particular, cognitive behavioural therapies, could be helpful both in reducing psychological distress and in improving conception rates.
Finding Acceptance
Increasing mindfulness and acceptance skills, as well as cognitive decentering from unhelpful thoughts and feelings, can help women experience negative inner states in new ways. By decreasing their entanglement with any negative emotions, it allows them a greater opportunity to experience inner peace and reduced distress (Galhardo et.al. 2013).
In cases where the woman's past obstetric history includes termination of pregnancy, miscarriage, stillbirth or neonatal death, the trauma of these events may be deeply imprinted within the subconscious mind. Consequently, techniques that assist with the release of powerful emotions such as guilt, grief and sadness may be needed before going on to build up the woman's confidence and trust in her body to help her conceive again.
Fertility Nursing and the Mind-Body Approach
Whilst the goal of all treatment programs is to help a couple achieve a healthy pregnancy, fertility nurses may also be required to help a couple come to terms with the emotional toll of infertility, the pain of loss and grief, and occasionally the final acceptance that they may not be able to have children.
The current nursing and midwifery literature, however, lacks an in-depth exploration of the psychological and emotional consequences of infertility (Alan 2013). This is a fact supported by Kim et al. (2014) who suggest that as the number of infertile couples steadily increase, more effective nursing strategies are needed to help women overcome the psychological conflicts that accompany being childless.
Conclusion
Whilst mind-body therapies may not be able to cure infertility, there is a growing awareness that they may be able to help build resilience and significantly lower the stress that so often accompanies fertility treatment.
Integrated care plans alongside better quality research are urgently needed to raise the profile of the mind-body approach in fertility care. With this, the option of evidence-based integrated fertility care could soon become a reality.
References
Allan, HT 2013, 'The anxiety of infertility: The role of the nurses in the fertility clinic', Human Fertility (Cambridge, England), vol. 16, no. 1, pp. 17-21, viewed 25 January 2018, https://www.ncbi.nlm.nih.gov/pubmed/23548092
Eastburn, L 2006, 'It's Conceivable! Hypnosis For Fertility', The American Journal of Clinical Hypnosis, vol. 52, no. 2, p. 147.
Galhardo, A, Cunha, M, Pinto-Gouveia, J 2013, 'Mindfulness-Based Program for Infertility: efficacy study', Fertility and Sterility, vol. 100, no. 4, pp. 1059-67, viewed 25 January 2018, https://www.sciencedirect.com/science/article/pii/S0015028213006468
Healthdirect 2020, Infertility, Healthdirect, viewed 26 April 2021, https://www.healthdirect.gov.au/infertility
Kim, M, Kim, S, Chang, SB, Yoo, JS, Kim, HK & Cho, JH 2014, 'Effect of a Mind-Body Therapeutic Program for Infertile Women Repeating In Vitro Fertilization Treatment on Uncertainty, Anxiety, and Implantation Rate', Asian Nursing Research, vol. 8, no. 1, pp. 49-56, viewed 25 January 2018, https://www.ncbi.nlm.nih.gov/pubmed/25030493
Lynch, CD, Sundaram, R, Maisog, JM, Sweeney, AM & Buck Louis, GM 2014, 'Preconception stress increases the risk of infertility: results from a couple-based prospective cohort study—the LIFE study', Human Reproduction (Cambridge, England), vol. 29, no. 5, pp. 1067-75, viewed 25 January 2018, https://www.ncbi.nlm.nih.gov/pubmed/24664130
World Health Organization 2018, Sexual and Reproductive Health, WHO, Geneva, viewed 25 January 2018, http://www.who.int/reproductivehealth/topics/infertility/definitions/en/
Yoon, F, Farver-Vestergaard, I, Skovgård, NG, Ingerslev, HJ & Zachariae, R 2014, 'Efficacy of psychosocial interventions for psychological and pregnancy outcomes in infertile women and men: a systematic review and meta-analysis', BMJ Open, viewed 25 January 2018, http://bmjopen.bmj.com/content/5/1/e006592