Despite well-defined care pathways and referral processes, patients' journeys are rarely linear and always unique; in the patient's mind they may often start well before an episode of care, and continue on after their discharge. The concept of the journey has implications for nurses at both a systemic and a practice level, and forms part of the current suite of patient-oriented approaches that also includes 'patient experience' and 'patient engagement'.
Health Service Redesign
One common methodology gaining momentum is 'lean' thinking, inspired by Toyota who devised it as a way of removing waste and inefficiency from their car production processes. Lean principles have been adopted globally by health services; in Australia, they are supported by an inter-industry network, a country-wide health network, and specialised training.
Process mapping (Trebble et al. 2010) translates lean into practice and looks backwards to improve forwards, using a clinical audit process to identify problems and suggest improvements. It aims to reconfigure the journey from the patient's perspective to improve quality of care and free up resources.
Data collection is the key. A holistic approach includes: multidisciplinary meetings, re-enacting the patient's journey, walking the journey alongside the patient, and patients' self-reported experiences. Not only are patients heard, but also staff – especially frontline nurses who understand the system (even if only their part of it) but who are rarely asked to contribute to global change processes.
The resulting collation—sometimes called a value stream map—identifies and quantifies both value and non-value steps in the journey. Comprehensive maps have been especially useful in reducing two of the biggest wastes in healthcare: waiting times (for patients), and underusing staff skills.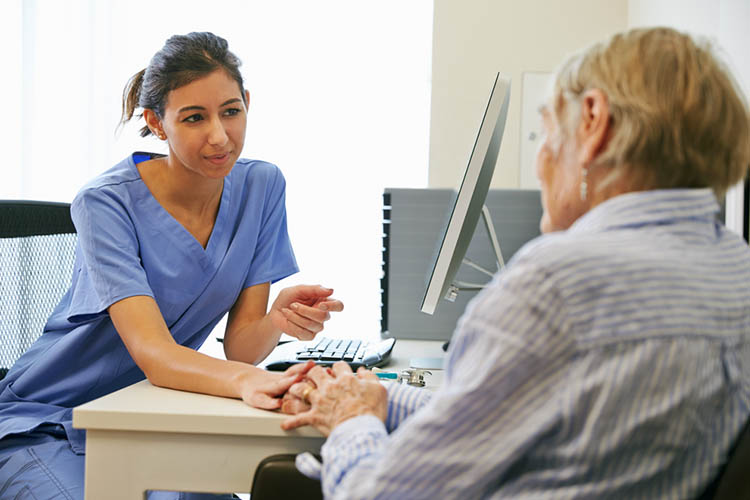 Experience-Led Approach
In contrast, the 15 Steps Challenge (NHS Institute for Innovation and Improvement 2012) imagines from a carer's perspective what kind of journey their loved one will experience just by taking the first fifteen steps into their healthcare environment. It originated from a parent in the UK who synthesised her many 'first impressions' of mental health wards into a checklist to guide services about the impact of sensory elements on a patient's admission and subsequent care.
The Challenge is not a clinical audit or performance management tool, but instead augments existing quality and continuous improvement initiatives. Services are not forewarned, allowing participants—which often includes nursing staff and patient and carer representatives—to record their impressions under five domains that consider whether the environment was:
Welcoming
Safe
Caring and involving
Well organised
Calm
These subjective experiences are reviewed by service management and compiled into a rapid feedback summary that is timely, constructive and courteous for their team to help reduce their anxiety and foster positive changing practice.
A Successful Combination
While both approaches can be conducted simultaneously and complement one another, they will only work if healthcare providers are committed to change and prepared to 'hear' a variety of views. However, if conducted with rigour and honesty, both allow nurses to continue their strong tradition of advocacy by promoting the value of listening to and learning from the one constant throughout the whole journey: their patient.
[show_more more="Show References" less="Hide References" align="center" color="#808080″]
References
NHS Institute for Innovation and Improvement 2012, The Fifteen Steps Challenge, viewed 17 November 2016, http://webarchive.nationalarchives.gov.uk…15stepschallenge.html
Trebble, TM, Hansi, N, Hydes, T, Smith, MA & Baker, M 2010, 'Process Mapping the Patient Journey: An Introduction', The British Medical Journal, vol. 341, viewed 17 November 2016, http://www.bmj.com/content/341/bmj.c4078
[/show_more]
Author
Andrew Blythe is a writer and editor who has a Masters of Writing, Editing and Publishing from the University of Queensland. In addition, he is an adjunct research fellow at Griffith University within the School of Human Services and Social Work, assisting the school with both curriculum review, and lived-experience research development. He enjoys communication in all its forms and has prepared and presented material via print, including as former editor of Time and Place (the Queensland Heritage Council magazine) and Queensland Pride, as well as radio, television and multimedia formats. He is currently writing a memoir about his father's experience of receiving a heart transplant, as well as documenting other peoples' experiences of the Queensland health system. See Educator Profile
It's not done until it's documented