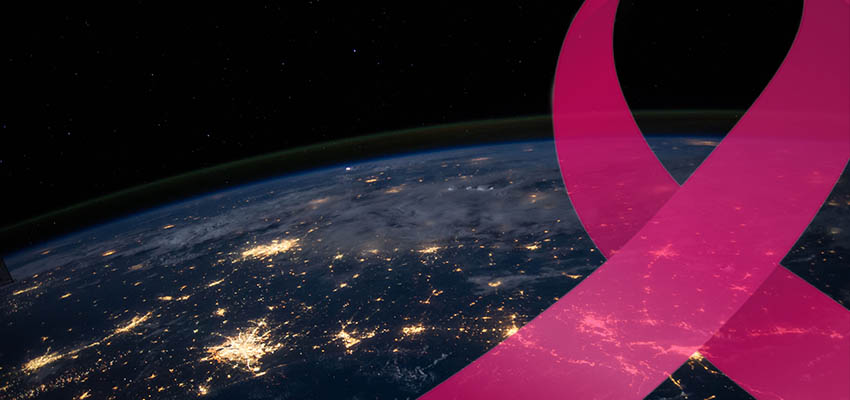 February 4th is World Cancer Day, followed closely by International Childhood Cancer Day on February 15th.
As it nears World Cancer Day, you may wonder what the key goal is?
The World Health Organisation (WHO) reports that World Cancer Day is organised by the Union for International Cancer Control (UICC), with an aim to 'end the injustice of preventable suffering from cancer' (2016).
What is Cancer?
There are more than 100 types of cancer, according to WHO, with the Australian Institute of Health and Welfare (Cancer Australia 2016) suggesting that there are a further several hundred diseases involved with cancer.
Cancer is a term that refers to diseases in which 'abnormal cells grow outside their usual boundaries' and can spread around the body (WHO 2016).
WHO conveys that most deaths occur as a result of metastases, in which the cancer spreads to and enters other bodily organs.
Cancers can result from:
Physical carcinogens, such as UV and ionising radiation
Chemicals – such as asbestos, tobacco smoke, and arsenic; and
Biological causes of cancer, which include certain bacteria, parasites and viruses; these include examples such as HBV, HCV and HPV (WHO states that these viruses lead to a fifth of cancer deaths in low- and middle-income nations)
(WHO 2015)

Statistics on Cancer:
13% of deaths globally are from cancer; this means that 8.2 million people die every year as a result of cancer (WHO 2016)
'1 in 2 Australian men and 1 in 3 Australian women will be diagnosed with cancer by the age of 85' (Cancer Council Australia 2016)
Cancer is a leading cause of Australian deaths, estimated at 30% (Cancer Council Australia 2016)
What Treatment Options are Available for Cancer?
Early detection and precise diagnosis are key parts of treatment that can lead to increased survival rates for cancer (WHO 2016). WHO highlights that it is essential to treat specific forms of cancer with specific types of treatment that are appropriate to that cancer type and person. Examples of types of treatment for cancer involve: radiotherapy, chemotherapy, and surgery (WHO, 2016). Pain relief and palliative care are listed by WHO as being particularly important to prevent distress for people with cancer.
How Likely is it to Survive Cancer?
According to the AIHW, 'In 2008–2012 in Australia, individuals diagnosed with cancer had a 67% chance of surviving for 5 years compared to their counterparts in the general Australian population' (Cancer Australia 2016). They predicted that in 2016, one quarter of males and one sixth of females will die due to cancer, by their 85th birthday.
What Can Prevent Cancer?
30% of cancer deaths could be prevented by eliminating central risks such as tobacco, eating more fruit and vegetables, having a healthier BMI (body mass index), and participating in physical activity (WHO 2015).
[show_more more="Show References" less="Hide References" align="center" color="#808080″]
References
[/show_more]
Author
Madeline Gilkes Visit
Madeline Gilkes focused the research project for her master's of healthcare leadership on health coaching for long-term weight loss in obese adults. Madeline is also a qualified weight management practitioner and Registered Nurse. Her vision is to prevent lifestyle diseases, obesogenic environments, dementia, and metabolic syndrome. She has a master of healthcare leadership, a graduate certificate in aged care, and a bachelor of nursing. Madeline works as an academic and has spent the past years in the role of clinical facilitator and clinical nurse specialist (gerontology & education). She is due to complete her Graduate Certificate in Adult and Vocational Education at CSU before November 2018.