Sorry, this course has expired and is no longer available.
Many healthcare professionals are uncomfortable discussing death and dying with their patients. They often try to hide their fears and remain professional. Their unspoken fear about death is not surprising as most western societies do not encourage an open discussion of death. Healthcare providers who are willing to face their fears and risk being vulnerable do a great service to themselves, their co-workers, and those they care for. They are able to provide supportive, objective, and compassionate care that eases the suffering of people who are in their final days of life.
Why Caring for Dying Patients is Challenging
We are in the business of healing. It goes without saying that we, as nurses, would likely have never chosen nursing if this reality did not appeal to us. We want to fix illnesses, care for people, wash them, and ultimately make them feel better. The advances of medicine are continually improving our ability to do this. It was not long ago that children who had a diagnosis of leukemia faced certain death. Thankfully, that is no longer the case. Similarly, people with heart disease can now be treated over and over again with the help of incredible surgical procedures.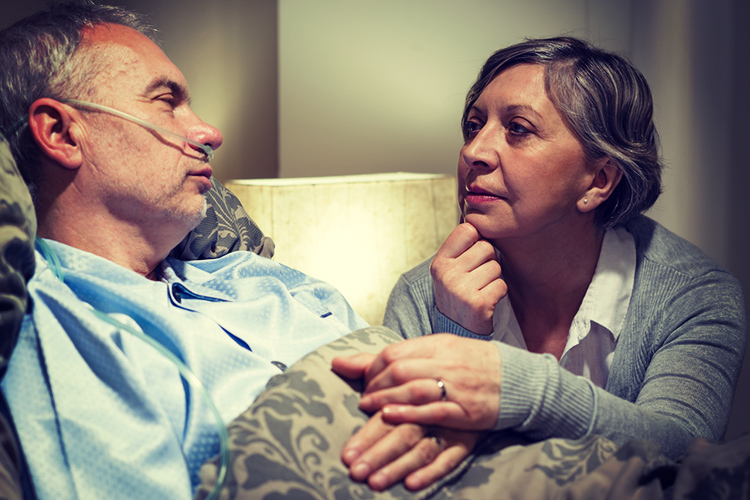 Our subconscious mind wants to believe that if we, as healthcare experts, can just get it right, our patients will live. Of course, this is not the case. Yet some of us feel that we have failed if a patient dies; especially if that person is young, vibrant, or the victim of a sudden accident.
Caring for dying patients makes us face our own fears about the fragility of life. It may bring up memories of losses in our own lives. Many healthcare workers have never spent time with dying people. Research backs up the common statement that caring for a dying patient is difficult, and supporting their loved ones is even harder. (Koh, 2015) The dying process can be downright ugly. Emotions may flare. Odors and painful wounds may cause suffering. But it's important to remind your patients, and yourself, that it's normal to feel helpless, anxious, or overwhelmed when curing is impossible.
Most healthcare professionals receive a moderate amount of theoretical knowledge about the dying process, yet minimal experience working with dying patients and their families. As well, our care is often focused on the physiological aspects of dying, yet patients and their families are more often concerned about emotional, financial, and spiritual needs.
Healing or Dying?
There are several actions which we can take as individuals and as members of a healthcare team to support each other while we provide care to dying patients and their families. We must keep in mind that while curing is not always possible, healing always is. Healing may occur in the form of relief from suffering. This could simply be ensuring that the patient receives adequate analgesia.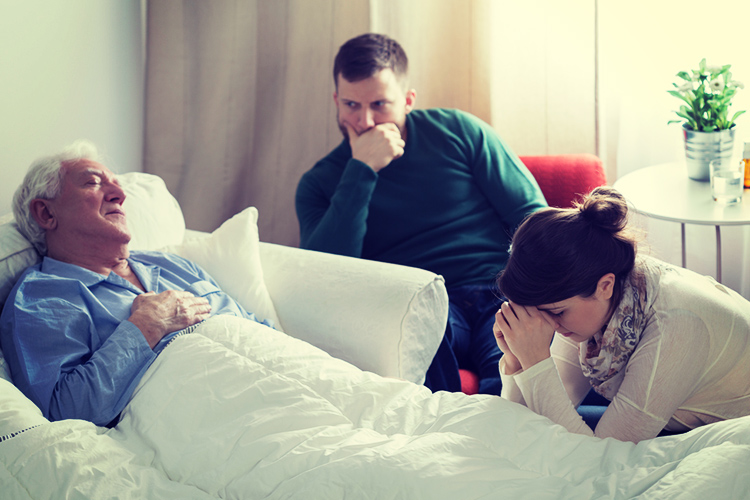 Recognise that working with dying patients and their families is an opportunity to return to the traditional roots of healing. Provide comfort, hold a distraught family member's hand. Simply being is just as important as doing. Silence can also be healing at times.
Looking Out for Your Colleagues
If the grief affects you personally as a nurse, don't be afraid to turn to your team or manager for support. We all feel helpless and overwhelmed at times. Be willing to be vulnerable. Similarly, if you are an experienced nurse, make sure your less-experienced peers know you're there for them if they need someone to help them reflect.
Many workplaces also offer in-service programs designed to address the needs of dying patients and their families. Many of the needs that dying patients have are different than the requirements needed for life. It's ok for patients to say they do not want to eat. As well, discussing the emotions of caregivers, discontinuing life support equipment, or advance care directives are also beneficial.
Death is not something that you have to fear or avoid as a health professional. There are many things you can do, as a nurse, to support yourself to provide the best end-of-life care possible.
[show_more more="Show References" less="Hide References" align="center" color="#808080″]
References
Koh, M. Y. (2015). Burnout, psychological morbidity and use of coping mechanisms among palliative care practitioners: A multi-centre cross-sectional study. Palliative Medicine.
Melvin, C. (2012). Professional compassion fatigue: what is the true cost of nurses caring for the dying? International Journal of Palliative Nurs., 606-611.
Peters, L. e. (2013). Emergency and palliative care nurses' levels of anxiety about death and coping with death: a questionnaire survey. Austr. Emerg. Nurs.
[/show_more]