Hepatitis C - Meeting the Challenge in Corrections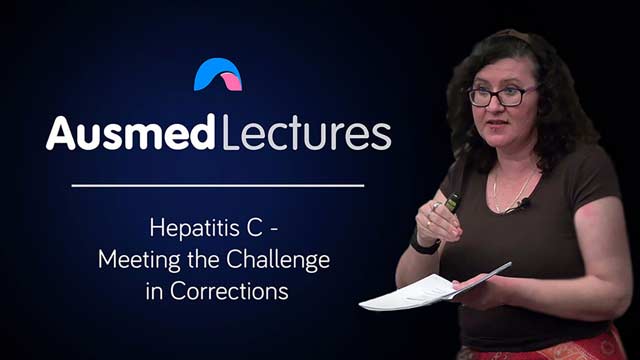 You will need to subscribe to Ausmed Education to have access to ALL of our extensive, quality online content.
Lecture Overview
Did you know that there is not one single prison in Australia that has a needle and syringe harm minimisation program? In this surprising and informative talk, Raquel How uncovers the truth and facts surrounding this incredibly common blood-borne virus, and discusses the approaches that we can take as health professionals to provide the best care to our patients in the setting of Corrections.
Educators
Raquel How
Raquel is currently a Nurse Practitioner (Primary Health Care) with Prison Health Services, West Moreton Hospital and Health Services. Raquel started her nursing career 1999 as a general medical nurse and has developed a keen interest in emergency nursing, rural and remote nursing and correctional nursing. She has obtained several postgraduate qualifications which have allowed her the opportunity to teach undergraduate nursing students at Queensland University of Technology.
Related Learning Hubs