Tired? Laughter is the Best Medicine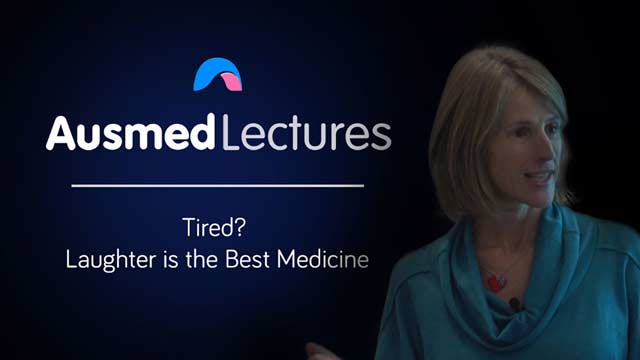 You will need to subscribe to Ausmed Education to have access to ALL of our extensive, quality online content.
Lecture Overview
Nurses are known to have a wicked a sense of humour. However, when shiftwork starts getting the better of a once jovial nurse, it is no laughing matter. Miserable nurses create miserable workplaces, which is particularly worrying in environments where the rotating shifts can be, at times, unrelenting. This session looks at how you, as a nurse, can infuse humour back into your shifts and, in so doing, create a better working environment for yourself, your colleagues, and your patients.
Educators
Ros Ben-Moshe
Ros Ben-Moshe is director of LaughLife Wellbeing Programs, a leading provider of wellbeing, mindfulness, and laughter wellness programs. LaughLife delivers programs for a diverse range of clients, including hospitals. Ros holds a Bachelor of Arts, a Postgraduate Certificate in Health Promotion, and a Masters of Public Health. She has also held a teaching and research position at La Trobe University and was a subject coordinator and tutor in the School of Public Health and Human Biosciences. Ros has conducted research on laughter in a dialysis unit and run pilot studies investigating the health benefits of laughter wellness activities in aged care facilities. She is the author of the book: <em> Laughing at Cancer – How to Heal with Love, Laughter and Mindfulness. </em>
Related Learning Hubs
Reviews